The Beautiful Now by M. Leighton
The Beautiful Now, the new contemporary romance from New York Times, USA Today, and Wall Street Journal Bestselling Author, M. Leighton, is LIVE! Get it for the release price of $3.99 while it lasts, or read for FREE in Kindle Unlimited! Grab your copy here.
Title: The Beautiful Now
Author: M. Leighton
Genres: New Adult, 2nd Chance, Friends2Lovers, Contemporary Romance
Release Date: September 26, 2017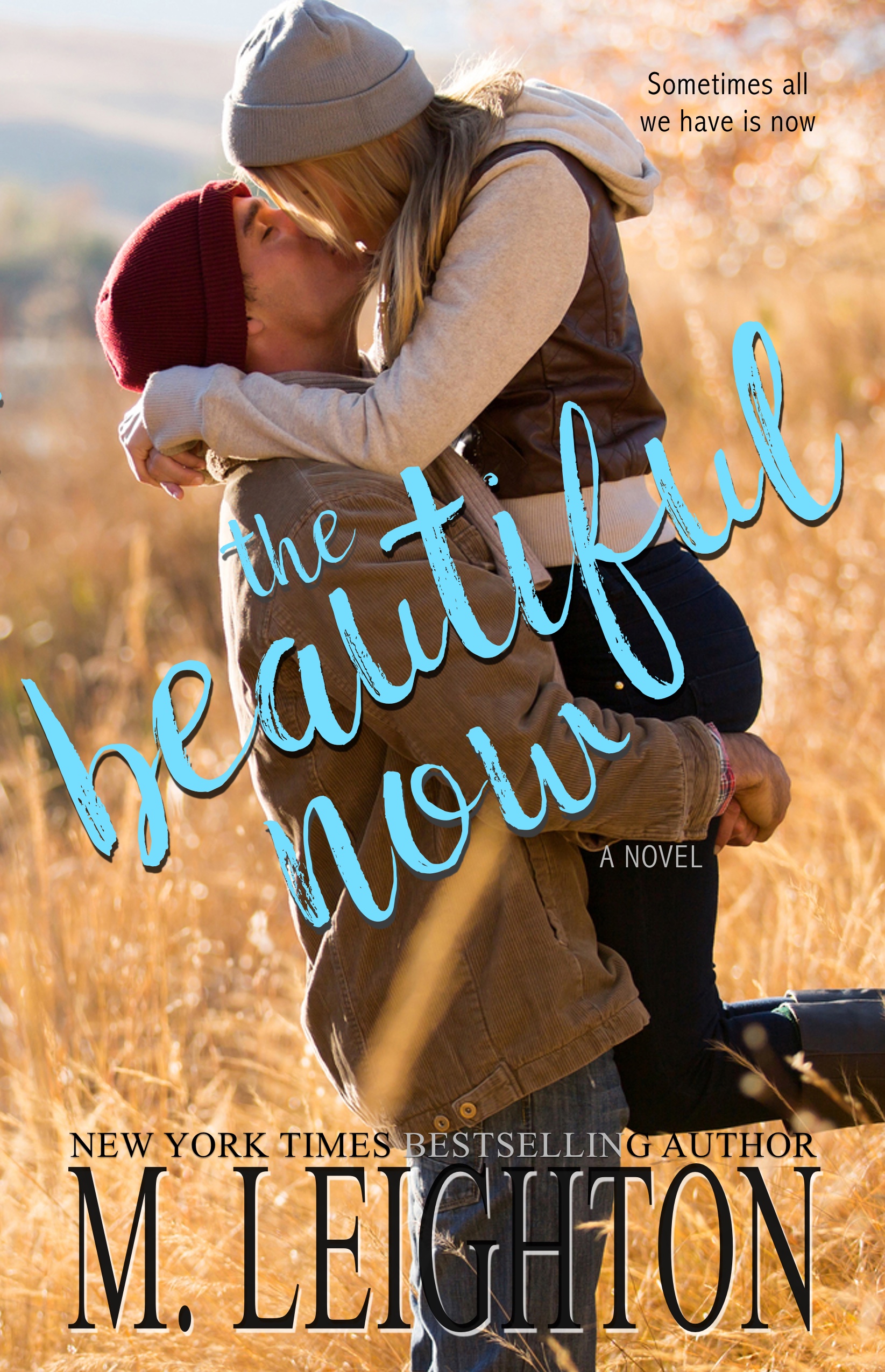 Dane James worked my stepfather's fields. He was the boy next door.

Strong.

Hardworking.

Forbidden.

From the moment we met, we were star-crossed lovers—always wanting, never having. We loved each other for most of our lives, but right from the beginning destiny had other plans. She knew we would fall in love. She knew we would fall apart. Over and over again, like the curse of a recurring nightmare. Or the hope of a familiar dream.

Our past was tumultuous. Our future was bleak. But the one thing we always had was the beautiful now.

Until that was taken from us, too.
Get it for the release price of $3.99 while it lasts,
or read for FREE in Kindle Unlimited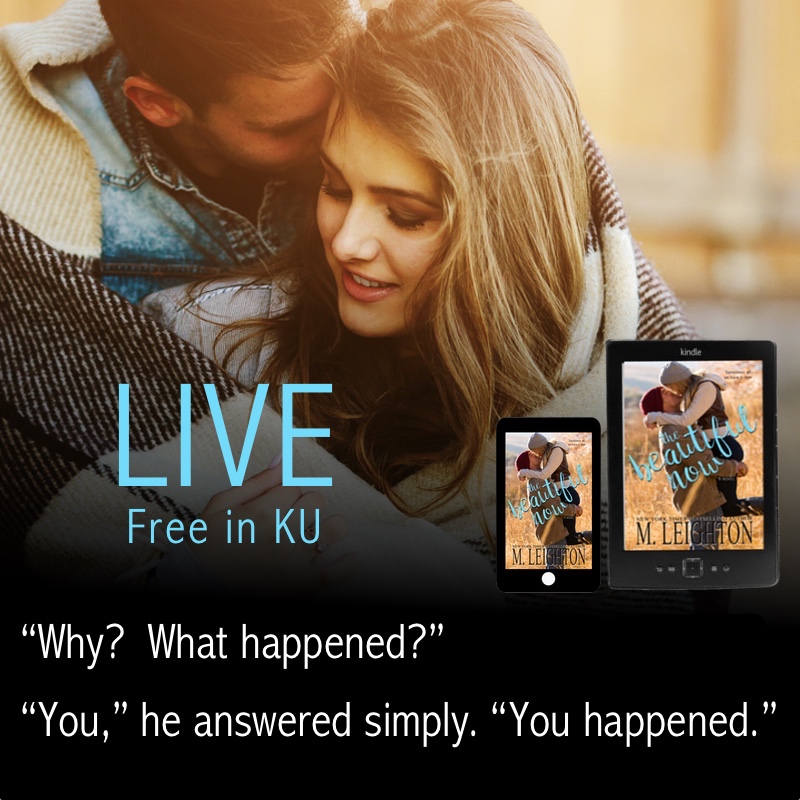 The Beautiful Now by M. Leighton Laura's rating: 5 of 5 iScream Cones

In all honesty, 5 stars are just not enough for this book! It has been quite a while since I have had a chance to read a book by Michelle and now I find myself digging through my kindle to read more of her books. I have always been a huge fan of her work, but when other reviews and a full editing schedule get in the way, you have to pick and choose what you can get read on the side. When I saw the blurb for The Beautiful Now, I just had to read it. Knowing that there were so many other blogs vying for an ARC, I did not hold my breath. When iScream was selected to read and review an ARC, I literally jumped up and down. Then it was fangirl down when Michelle responded to a few comments I made on facecrack regarding her book. Truthfully, this is a very hard review for me to write, not because I didn't like the book, but the exact opposite. I loved it so much, that I am not sure how to write or get what I need to say out. The Beautiful Now is officially the #1 book I have read this year. It is a love story of epic proportions that will stay with the reader long after you have finished it. It is written amazingly well and the roller coaster ride of emotions that I felt was so real. I felt like I was a part of the story. I could picture it all in my head, like a movie. I fell in love with Dane and Brinkley from the very start. Their characters are so true, raw and believable. I felt the hurt and anguish that they did as their story unfolded. The circumstances throughout their relationship pulled at my heartstrings, no…I did not cry like some readers did or do, but I literally ached at times with how Dane and Brinkley cared for one another.

Brinkley spent her first twelve years of her life living with her single mother who worked two jobs and did the best to provide for her daughter. When the opportunity (that is what I like to call it) arose, her mother married a wealthy man and moved them to Shepherd's Mill, South Carolina. They quickly went from being poor to being one of the wealthiest families in their small town. At her mother's insistence, Brinkley befriended the most popular girls in school, something she did not want to do. She is such a simple, yet complex character at times. The one person who seems to understand Brinkley more than anyone else is Dane. His father is employed on the farm that Brinkley's stepfather owns, therefore being his friend is off limits. Something that Brinkley does not adhere to. Dane is everything and more to her and they do their best to keep their friendship hidden, until a wrench is thrown into their plans and Brinkley finds herself leaving home in the middle of the night, not to be heard from for fourteen years. No one but her high society mother and stepfather knows why she left, there was just speculation among the town folk.

"Dane James. He was my relief. He was my exhale. He was my rock." ~ Brinkley

"He felt necessary to my heart, to my head, to my existence, and nothing in the world mattered except him." ~ Brinkley

"I've loved you everyday for the last five years. You've had my heart since you moved here."~ Dane

When Brinkley returns to the one place that she dreads the most, Shepherd's Mill, she has to wonder if things have changed at all or if it is the same little town of socialites that she spent five years of her life in. With her stepfather gone, she can only hope that her mother is no longer the money hungry woman that she had turned into and will accept Brinkley with open arms. Coming home also means coming to terms with the one person who she loved more than anyone else, Dane. Will they be able to find a way to bury the past or will more lies be their undoing?

The Beautiful Now is just like the title says…beautiful. It is so well written and engaging. I did not want Brinkley and Dane's story to end. It pulled at my heart, making it ache at times and they fluttering with happiness at others. I wanted the world for these two characters, they deserved to find the love and happiness that they had as youngsters. I loved the fact that the story is told from Brinkley's POV and we get to watch as her life unfolds from the time she is twelve until the age of thirty-two when she returns home to Shepherd's Mill. Her life has not been easy, but she has done the absolute best that she possibly could do.

Can two characters from similar backgrounds, pushed apart by society and money find their way back to one another after all these years or will the lies be etched so deep that forgiveness is not even possible? Seriously, go and grab this book! Beautifully written and engaging. You will not want to put it down. Leighton is an amazing storyteller that makes the reader feel like they are part of the story. You will not be disappointed!

5+++++ iScream Stars
Here's what early readers are saying:
✩ "This is the best book that I have read in 2017 yet!!" — Heidi

✩ "I truly wish I could give this one more five stars, I would definitely give 10 if I could. This is one of those books, you just know from the beginning is going to pull at your heartstrings and it really does. I've read of ton of books this year and this one just moved to the top of my favorites list." — Catherine

✩ "The Beautiful Now is exactly that – Beautiful. It's love story of epic proportions." — Courtney

✩ "What I loved was that their story transcends the span of 22 years and shows that love can last forever even when all the odds are stacked against you. That there is always a way even when we think all hope is lost. That even when we do what we think is best and hurt the ones we love that their is forgiveness to be found and second chances are a blessing not to be taken lightly. And when faced with the harsh realities of life, love can still prevail over all." — Jennifer

 

✩ "I started reading – and I kept on reading. I couldn't stop. It was all so heartbreakingly sad and beautiful and sweet and frustrating and I just could not stop." — Bianca
New York Times, USA Today, and Wall Street Journal Bestselling Author, M. Leighton, is a rarely ever comfortable speaking about herself in the third person, but here goes. Michelle is a former nurse who has always harbored a passion for the written word, a weakness for alpha males, and a profound love of all things romantic.

Never in her wildest dreams did this Yankee-turned-Southerner imagine her life as it is today. She has the best job in the world, a husband who treats her like a princess, and a dog that's so smart she may one day write a novel, too.

You can often find Michelle hidden away in her cave, crafting a new story, or out in the sunshine enjoying some quiet time with her man. Movies, wine, and good food are frequently thrown into the mix, and exercise on days that start with Q. She loves laughter, chocolate, the color red, and you can find out more about her at her website. Sign up for her newsletter, she promises not to spam your inbox.  

Also, if you like music, you might like to know that she does, too, and that it plays a big role in her inspiration.  For that reason, she creates a playlist for each book she writes, adding the songs that inspire her as she goes. You can find all her playlists here on Spotify.