Category:
Brit Constantine
✦ #BookBlitz ✦ #Excerpt ✦ #Review ✦ #Giveaway ($100.00 Amazon Gift Card!)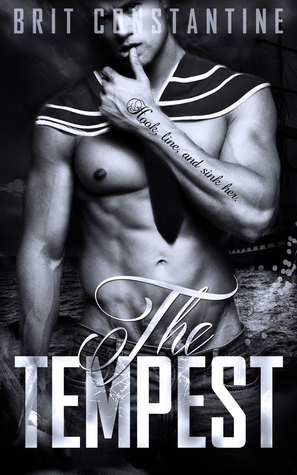 They call him "The Tempest."
England's most feared heavyweight-boxing champion.
He despises the fame and glory, but it's nothing compared to the hate he inflicts on himself. All he wants is to be left alone to live on his boat in misery.
When I line up for his autograph, it's instant fireworks. But not the beautiful stars-shine-bright kind. He's rude. Heartless. A ticking time bomb of rage.
Luckily, I'm not afraid to put a lit match to his fuse.
I upload his private video to my one-million-subscribers channel. The video goes viral.
The ex-Royal Marine nearly breaks down my studio door to flag me inappropriate…
…while I'm in the middle of a live streaming event.
I don't tell him. I don't switch off the camera. I keep recording, secretly playing to my audience. He should have checked if the camera was rolling, right?
It should be a shipwreck from the moment the tempest hits.
It is.
And then ... it isn't.
Our attraction is painful, undeniable, and it's like I am Eve and his lips are the apple, and damn if his tongue isn't the snake.
I am the only girl who can put this broken man back together again.
But he knows the secret he is keeping will tear us apart. He knows it'll force my hand to break ties with the only family I have left in this world.
But once The Tempest, the man with the iron heart, falls in love … he'll crush anyone who dares to take me away from him.
I have no choice but to go down with his big ship.
Hook, line, and goddamned sinker.
The Tempest is a contemporary romance story of love, comedyand treachery.
No cheating. No OW/OM. Standalone. HEA. 18+