✦ #BlogTour ✦ #Review ✦
Falling in love is supposed to be the easy part.
But nothing prepared me for losing my wife. I promised her that I'd love again. Find someone to mend my broken heart. And that seems impossible, until the day that I walk into Tilly Carter's cupcake shop.
I've never met a woman like her—sassy, dirty-mouthed, and smells like vanilla and sin. Someone that makes me want to sweep her off her feet.
But there's pain in her emerald eyes that mirrors my own.
A past that neither of us can truly escape.
Now that I have her, I'll do anything to keep her.
✦ #BlogTour ✦ #Review
Flow is the second book in the new, steamy Men of Inked: Southside series by USA Today bestselling author Chelle Bliss.
Be ready for a hot, wild ride with the Gallo's on the Southside of Chicago.
***
The moment I looked into his eyes, I knew I was in trouble.
The second I heard his name, I knew I should stay away.
Our fathers were mortal enemies—Chicago crime bosses from rival families.
But that didn't stop Leo Conti from pursuing me.
Being together was dangerous, reckless, and totally hot.
He wanted me. I wanted him.
Nothing could possibly go wrong, right?
✦ #BlogTour ✦ #Review
This isn't how fairy tales typically begin, but it's where mine starts…
No money, no phone, and abandoned on the streets of Chicago.
With my baby in my arms, I wander into a bar in a shady neighborhood and ask to use their phone.
When my father turns us away and completely disowns me, the bar owner, and total hottie, offers us a place to stay…no strings attached.
I'm leery at first.
Hot alpha guy.
Down on her luck single mother.
I mean, who wouldn't be wary?
Lucio Gallo isn't like most men, though. He's fiercely protective, loyal, and did I mention he's covered in nothing but muscle?
Above all else, he's everything I need but never knew I wanted.
★ #BlogTour ★ #Review ★ #FilthyPolitics
Reagan
My husband and I know how to fight. We perfected the art when running against each other for Congress. But that fighting revealed a passion for each other that we couldn't deny. Battle lines were erased as enemies became lovers.
But now we're in the fight of our lives – we're battling a smear campaign as he runs for governor. And again, we find ourselves drawn to do what we do best.
I won't be controlled, even by the man who owns my heart. But as tensions escalate to a boiling point, I discover there is one place I like checking my defiance – the bedroom. As Jude takes his dominance over me to a new level, I discover that submission can bring me to places I've ever known.
✦ #BlogTour ✦ #Review ✦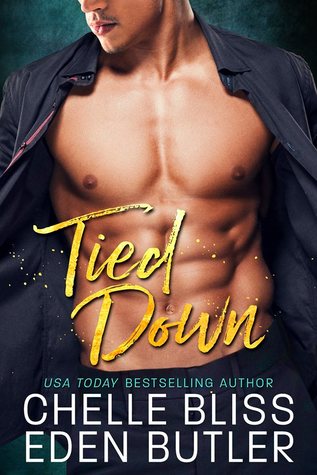 Cara Carelli is a silver-tongued mafia princess, master manipulator, and the only woman I've ever loved. But she's also smokin' hot, sinfully sexy, and my ex-wife.

When Cara led me straight into a trap and pleaded for my help, I couldn't say no. She thought she had the upper hand, but this time, I was in control and planned to make her beg.

They say all's fair in love and war and turnabout's fair play, but what starts out as a wickedly seductive ploy turns into a twisted game of the heart.

Kiel's story! Tied Down is the second book in the Nailed Down series by USA Today bestselling author Chelle Bliss and Eden Butler.
✦ #BlogTour ✦ #Review ✦ #ALFA ✦
When a mission puts a woman under Ret's protection, he and his longtime girlfriend Alese welcome her into their home. What starts out as a friendship rooted in trust ignites into a romance far bigger than any of them expect.
Love isn't always neat, and sometimes it can't be confined to an even number.
Get ready for the hottest book of the series yet. Ret is prepared to make you beg.
ALFA Investigations Series:
Book 1: Sinful Intent
Book 2: Unlawful Desire
Book 3: Wicked Impulse
Book 4: Guilty Sin
ALFA Bonus Novellas:
Top Bottom Switch
Rebound
✦ #CoverReveal ✦ #ALFA ✦ #PreOrder Guilty Sin! ✦
The men at ALFA Investigations are tough as nails, all about the chase, and love playing dirty. From ruthless criminals to wild women, they'll stop at nothing to fight the bad guys and win the girl. Florida has never been so hot.
ALFA Investigations is a steamy, action-packed romance series by Wall Street Journal and USA Today bestselling author Chelle Bliss.
✦ #BlogTour ✦ #Review ✦
Kit Carlyle isn't just some woman. Beautiful? Yep. Seductive? Damn straight. She's also my best friend…and my co-worker. But, hell, I'm a guy with a pulse. Every once in a while, I take a look and think filthy things about her that maybe I shouldn't.
But when her cousin dies and leaves her with a long as hell and sexy bucket list, Kit turns to me for a helping hand. What can I say? I'm a sucker for a woman in need. Besides, I'm damn sure not about to let another man steal away my girl, occupy her bed, or fill my shoes.
But as the stakes get higher and the items become hotter, I'll have to face the toughest challenge of all: admitting I want more than Kit's friendship. I want to make her mine.
✦ #NewRelease ✦ 20 full-length books! ✦ 99¢ Sale! ✦ #Giveaway (18 Signed Paperbacks!) ✦
#BeMine
A collection of the first-in-the-series from TWENTY of today's must-read authors.

With over 5,000 pages in a delicious variety of romance genres, this collection of full-length books is sure to satisfy your every literary need—and desire.

From dark to light, funny to angsty, bad boys to bad girls, and everything in between, you're guaranteed to find your next favorite series.

This collection includes:
The Prince and the Player by Tia Louise
After the Storm by M. Stratton
Love Under Construction by M.C. Cerny
Jase by MJ Fields
Riddick by Kathy Coopmans
The Azure Kingdom by Michelle Dare
A Beautiful Mess by T.K. Leigh
Consensual by Katherine Rhodes
Adam's Apple by Liv Morris
Offbeat by S. Moose
Relent by Nina Levine
The Promise by Kate Benson
Hard by Scott Hildreth
A Special Obsession by A.M. Hargrove
Crazy Maybe by A.D. Justice
Betrayal by Aleatha Romig
The Proposition by Katie Ashley
Rush by C.A. Harms
Throttle Me by Chelle Bliss
Luca by Gina Whitney
✦ #BlogTour✦ #Review ✦ #Giveaways (Betsey Johnson Purse, Urban Decay Naked Smoky, & 1 of 5 SIGNED copies of MEND!) ✦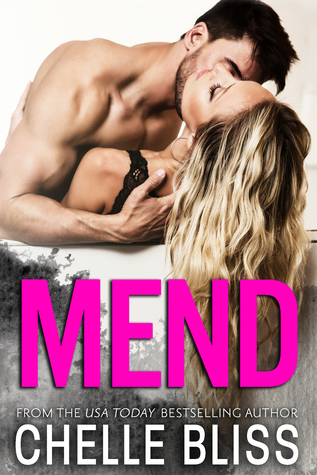 From USA Today bestselling author Chelle Bliss comes a feel-good, sexy second-chance STANDALONE romance.
Six years ago, the only girl I ever loved moved away.
She said she'd come back to me.
She promised she'd write.
She swore she'd always be mine, but Evie Bailey lied.
Now, Evie's back, and this time, I'm not letting her go without a fight.
Before senior year, I was forced to move away, leaving behind the only boy I ever loved.
He said he'd love me forever.
He promised nothing would tear us apart.
He swore he'd wait for me, but Jack Nelson lied.
Now, Jack wants to make me his again, but he may never be able to forgive my sins.
✦ #ReleaseBlitz ✦ #Review ✦
Keep your friends close, and your enemies closer—he prefers her in his bed.

Antonio Forte has always put business before pleasure, but ever since he met the gorgeous CEO of Interstellar Corp, he finds himself wanting both. And he's hoping she won't be able to refuse his latest offer.

Lauren Bradley knows how to survive as a woman in a man's world—trust no one. Especially handsome, smooth-talking men who make her panties melt with a single glance like Antonio. But his offer is almost as tempting as he is.

Sometimes to gain it all, you have to give up everything...
✦ #ReleaseBlitz ✦ #Review ✦ #Giveaway (Kindle Fire 7" with Alexa PLUS a $50 Amazon Gift Card!) ✦
A ONE-NIGHT STAND with a handsome stranger wasn't a problem--until he tries to STEAL her company.
Ambitious, high-powered CEO Lauren Bradley is one press release away from catapulting her company to new heights. Rival CEO, Antonio Forte is arrogant, controlling, and sexy.
She should know, since Antonio's a one-night stand she thought she'd never see again.
Antonio wants to take over more than her company, he wants her as part of the Acquisition.
Let the games begin...
Acquisition is the first book in the Takeover Duet.
✦ #BlogTour ✦ #Review ✦#BookTrailer ✦ #Giveaway ($20.00 Amazon Gift Card) ✦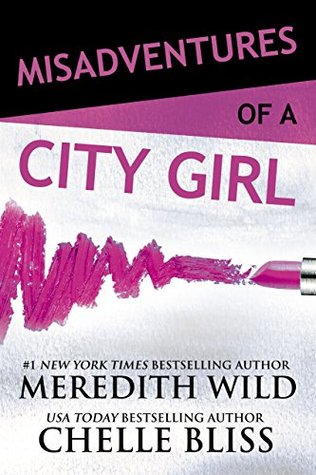 Fresh off a divorce from a Hollywood hotshot, Madison Atwood needs an escape. With the paparazzi fresh on her heels and her love life splashed on every tabloid, she runs away to a swanky retreat in Northern California. Avalon Springs is the mountainside haven she needs to find herself again.
Luke Dawson lives off the grid, preferring solitude to society. When he finds a beautiful woman soaking in the hot springs on his property, he can't stop himself from watching her. She captures his attention, but she's just a city girl—a beautiful distraction disturbing the peace he's settled here to find.
When Madison discovers Luke's secluded cabin, he can't turn her away again. They make no promises. Madison needs to feel wanted again, and Luke misses the touch of a woman. But when mother nature has other plans, they're forced to spend more than a night of passion together. Can Luke say goodbye to the only woman who's made him feeling anything in years, and can Madison leave behind the man who brought her back to life?
✯ #BlogTour ✯ #Review ✯ #Giveaway (5x Signed Paperbacks of Worship Me)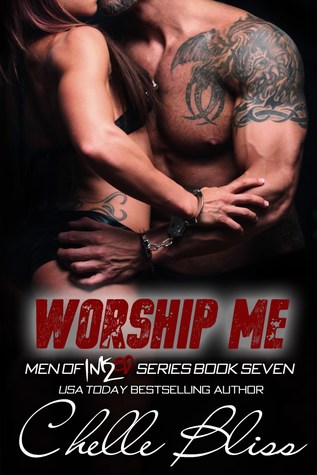 James Caldo needs to control everything in his life, even his wife, Izzy Gallo. But she's headstrong and has a need to test her husband's limits as much as he pushes hers.
When a case at ALFA Private Investigation takes a dark turn, James is forced to get Izzy involved in an undercover sting, and the assignment will test her sexual boundaries as well as the very foundation of their relationship.
Can Izzy hold her tongue long enough to keep them both safe? Or will her unwillingness to fully submit draw the eye of the very man they're after?