Category:
*Contemporary/New Adult
✦ #NewRelease ✦ #Review ✦ #Giveaway ($25.00 Amazon Gift Card)
When Alex left Gabe, he knew she walked away with his heart, he didn't know she'd walked away with more than that–his baby.
Alex fell for Gabe Stevens before he opened his mouth. His striking green eyes and easy style had her tripping over her coffee pot the minute she laid eyes on him. But he was more than just a pretty face. Her good-looking customer just happened to be a rising movie star on the fast track to fame.
A whirlwind romance sweeps Alex off her feet, eventually taking them to LA where everything falls apart. When she thinks he wants nothing to do with her she leaves, finding herself on her own… and pregnant.
Once he discovers the truth he'll do everything it takes to win her back and make a life with her and their new daughter. But it's not always easy to get a second chance with love, and some wounds are hard to heal.
This standalone romance is the first in a series and guarantees an HEA.
❥ #NewRelease ❥ #Review ❥ #Giveaway
Three Rivers are two words Chase never wants to hear again. It holds far too many painful memories of the life he had. But when Chase has to take an unexpected trip back to the small town, he is forced to deal with parts of his past he thought he had buried forever.
Pulled into the buzz around town about the boy who ran away all those years ago, Katheryn's heat skips a beat when she is literally knocked off her feet by Chase. He's scruffy, sexy, and covered in tattoos that scream bad boy, with an attitude to match. Although he appeared to have forgotten about their brief encounter, she never could. For when he left all those years ago, he left with a piece of her heart.
As they fall in love, Katheryn is slowly sucked into his world of corruption, family secrets, and lies. Forcing Chase to choose between Katheryn and the life he fought so hard to achieve.
This is a Romantic Suspense and is told from both characters POV.
WARNING: Due to mature subject matter, such as explicit sexual situations and coarse language, this story is not suitable for anyone under the age of eighteen.
This is book one in the Bennett Brothers Series
✦ #NewRelease ✦ #Review ✦ #Giveaway ($100.00 Amazon Gift Card & Signed Paperback)
The boy next door. That's what he was. Dash Frasier—my hero from the day we met, when I was six and he was nine. His sister was my best friend, the three of us one happy crew. Then one sweaty summer night changed everything.
No one understood me like Dash. No one made me feel so loved. That's why, when he skipped town, it wrecked me.
Now I'm older. Wiser. I've just snagged my dream job, writing at a film studio. The lead animator on my project? You guessed it.
He's not the boy next door. Not anymore.
I'm guarding my heart this time.
But Dash has secrets that could break us both.
✯ #BlogTour ✯ #Review ✯ #Giveaway (5x Signed Paperbacks of Worship Me)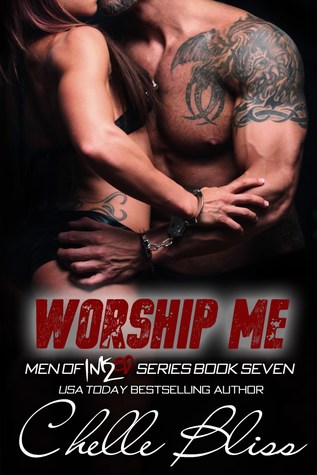 James Caldo needs to control everything in his life, even his wife, Izzy Gallo. But she's headstrong and has a need to test her husband's limits as much as he pushes hers.
When a case at ALFA Private Investigation takes a dark turn, James is forced to get Izzy involved in an undercover sting, and the assignment will test her sexual boundaries as well as the very foundation of their relationship.
Can Izzy hold her tongue long enough to keep them both safe? Or will her unwillingness to fully submit draw the eye of the very man they're after?
✯ #NewRelease ✯ #Review
Brock Badd is everything except bad. He's sexy, sweet, strong, and every other good thing I never thought I wanted in a man. I always thought I needed the real bad boys, the ones that screw you senseless and pull your hair and aren't there to talk about it in the morning.
I've always been a one-night stand kind of girl, and sometimes I wouldn't even stick around for a full night. Brock was supposed to be a one-night stand—that's how it started out, at least. Only, what was supposed to be a fun one-time-only hookup with a hot local guy ended up with me discovering Brock's potency six different ways by breakfast.
That was all it took. One night with Brock, and I was hooked. But hooked doesn't mean ready for a relationship.
That's what he wants. And deep down, I'm starting to fear that's what I want too.
I'm just not sure I'm ready for it.
I mean, he's the literal epitome of tall, dark, and handsome, plus he's a pilot…with a six-pack and perfect hair and a smile to melt me from the inside out. How's a girl supposed to resist that? I couldn't. I can't. I've tried, but I keep going back for more.
I've got it bad, real BADD.
About SIN WITH ME
The past she can't remember. The secret he hides. And a love that's worth risking it all.
After a devastating car crash stole both her family and her memory, Grace Stanton was left with no past and an uncertain future. Now Grace likes to keep things simple. No sleepovers, never date a guy more than a month, and never, ever fall in love. Which is exactly why Grace avoids Bad Habit's lead guitarist, Brody Scott, at all costs. The green-eyed, sexy-as-hell musician has "trouble" tattooed all over him, and Grace isn't taking any chances with her heart.
Brody knows he doesn't deserve an amazing woman like Grace—her creamy skin, red hair, or that smart mouth that fuels his every fantasy—but there's something between them that's more than chemistry. Something real. He'll just have to convince Grace that he's worth the risk—and hide the secret that haunts his worst dreams. But when fate plays a cruel hand, Brody's darkest sin suddenly threatens his last chance at redemption…and the life of the woman he loves.
✯ #BlogTour ✯ #Review
I had it all.
Breaking into the entertainment business as a teenager wasn't easy. I spent years of my childhood traveling, auditioning and hoping my big break would come. And when I did, I rose to a level I never imagined.
Elle Tyler: model, singer and actress. I couldn't go anywhere without security anymore. It was everything I ever wanted and more – fame, fortune and worldwide recognition. At age twenty-four, I was living a dream.
But a single act of violence shattered my fairytale existence. In a matter of seconds, all the goodness in me was ripped to shreds. Overnight, the people around me dropped away, moving on to find the next big thing. I gave up on myself, becoming a woman so dark and forlorn I no longer recognized myself.
But the stranger who saved me that day, Justin Lockhart, never gave up on me. He still saw light through my darkness. And as we grew closer, I started to see it, too. And I also started to see that before that terrible day, maybe I didn't really have it all. Maybe I was always missing the only thing that really matters.
✯ #ReleaseBoost ✯ #BookTrailer ✯ #Giveaway ($25.00 Gift Card)
He's the sinfully sexy, off-limits client whose naughty blog showcases his best "asset." His prim and proper attorney has never been more tempted to mix business with pleasure… All About the D is a sexy new romantic comedy from USA Today bestselling author Lex Martin and bestselling author Leslie McAdam!
I'm known for being formal. Meticulous. Professional.
So you'd never suspect I spend my nights photographing my impressive junk for a NSFW blog. Don't roll your eyes. I'm not bragging. I have millions of followers who'll tell you they live for my posts.
I'm like a superhero, saving humanity one dick pic at a time.
Except leading a double life means I need someone to help me protect my anonymity, so that no one, especially my family, ever discovers my online celebrity.
When I call one of the most respected law firms in town, I expect quality legal advice and confidentiality. Not a sinfully sexy attorney whose dangerous curves and soul-piercing gray eyes make me want to personally demonstrate my particular skill set.
I shouldn't be tempted.
Especially when she knows all of my best-kept secrets. But everyone has a breaking point. And I've met mine.
*** All About the D is a full-length standalone and FREE on Kindle Unlimited. Due to adult situations and sexual content, it's recommended for readers over the age of 18. ***
✯ #NewRelease ✯ #Excerpt ✯ #Review ✯ #Giveaway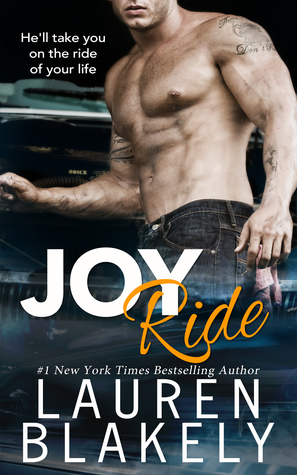 From the #1 New York Times Bestselling author of FULL PACKAGE and BIG ROCK, comes a hot & hilarious new standalone romantic comedy…
Let's be honest, ladies. A good man is a lot like the perfect car. You want a hot body, an engine that purrs, and superior performance under the hood…for the best joy ride of your life.
I'm at your service. Ready to go all night long.
But then a wildly sexy brunette appears in my life and throws a wrench in all my plans. She's fiery, she's talented, she's gorgeous, and I'd really like to know what makes her engine hum.
Henley also happens to be my biggest rival, and now we're forced to work together every day on the most important custom car build of my career. The trouble is I can't quite figure out if she wants to kick me in the lug nuts or beg me to give her a good, hard fuel injection. Until one night that question is answered on the hood of a sports car when she calls out my name three times. And we can't seem to put on the brakes.
If sleeping with the enemy is a bad idea, how much more dangerous would it be to fall in love with her?