💗 NEW RELEASE / REVIEW 💗
The former Tin Gypsy motorcycle club has everyone in Clifton Forge, Montana convinced they've locked their clubhouse doors and ripped off their patches. Everyone but Bryce Ryan. There's more happening at the club's garage than muscle car restorations and Harley rebuilds. Her instincts are screaming there's a story—one she's going to tell.
As the new owner of the small town's newspaper, Bryce is hungry for more than birth announcements and obituaries. When a woman is brutally killed and all signs point to the Tin Gypsies, Bryce is determined to expose the club and their leader, Kingston "Dash" Slater, as murderers.
Bryce bests Dash match after match, disappointed her rugged and handsome opponent turns out to be an underwhelming adversary. Secrets are exposed. Truths defeat lies. Bryce is poised to win this battle in a landslide.
Then Dash breaks all the rules and tips the scales.
One kiss, and she's fighting to save more than just her story. She's fighting to save her heart from the Gypsy King.
✦ #BlogTour ✦#Review ✦ #BookTrailer ✦ #Giveaway ($50.00 Amazon Gift Card & Signed Paperback) ✦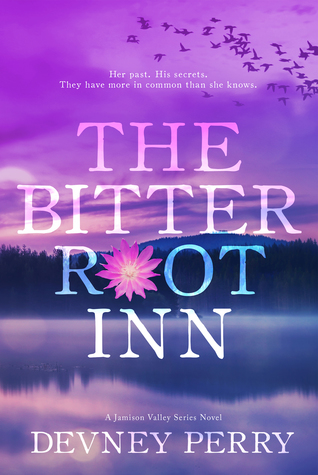 Her past. His secrets. They have more in common than she knows.
Maisy is happily content with the life she's built for herself and her young son in small-town Prescott, Montana. Her child is thriving, her business is growing, and her family is as close as they've ever been. But when a handsome stranger walks into the lobby of her motel, her simple life is swept up in a wave of affection for his gentle heart. None of those feelings can be trusted, though. She made that mistake before with another man. The man she murdered.
Hunter was a different man when he first saw Maisy Holt from afar. He took one look at her and ran in the opposite direction. But years later, he's back in Montana and unable to keep his distance. He shouldn't have tried to find her but he never was good at rejecting temptation. The promise of the good she could bring into his life is too hard to resist. Maybe if he can disguise the lies and hide the deceit, he can keep her from learning the truth. Because his only chance at a future with her is by burying his past.
✦ #BlogTour ✦ #Review ✦ #BookTrailer ✦ #Giveaway (2x $50.00 Amazon Gift Cards & Signed Paperback) ✦
Trapped in his tiny mountain cabin, she didn't expect to fall for his big heart.
Exposing a prominent criminal family with an investigative news report didn't exactly work out the way Sabrina had hoped. Instead of basking in the glory of her article's success, she's on the run from a powerful man who wants her dead. To stay safe, she's forced to trade one bad situation for another. Stuck in the Montana wilderness, she's secluded from anything resembling civilization or the modern-day world. The only good thing about her situation is the gorgeous mountain man assigned to protect her. Too bad he isn't the slightest bit interested in a city girl like her.
Beau likes his life quiet and simple. Give him a peaceful day hiking in the woods with his dog, and he's a happy man. He has no use for large crowds, noisy cities or dramatic women. So when a hotshot reporter rolls into town, dragging her big-time problems with her, he should have run for the hills. Instead, he volunteered to keep her safe. Bringing her into his world won't be easy, but if he can convince her that Montana isn't as terrifying as she believes, they might just be the perfect match.
✦ #BlogTour ✦ #Review ✦ #BookTrailer ✦ #Giveaway (2x $50.00 Amazon Giftcards & Signed Paperback) ✦
Life on his ranch could be their future. If they can overcome their past.
Felicity's life story reads like the script to a bad soap opera. Girl's high-school boyfriend becomes a drug addict. Girl falls for boyfriend's best friend. Girl leaves them both behind only to return home years later for murdered ex-boyfriend's funeral. Now she's back home in Montana, ready to start fresh. She's got a long list of amends to make and relationships to rebuild, including one with the man who has owned her heart for sixteen years.
Silas doesn't need much. He's got a great horse, close friends and the Lucky Heart ranch, but something has always been missing. He's not an idiot. He knows the missing piece is Felicity. And now that she's returned to Prescott, he's got a second chance to win her heart. This time, the only thing standing in his way is history. Drudging up the past is going to be about as painful as playing tug of war with barbed wire. But if they can heal old wounds, he'll get the girl he should have had all along.