✦ #BlogTour ✦ #Review ✦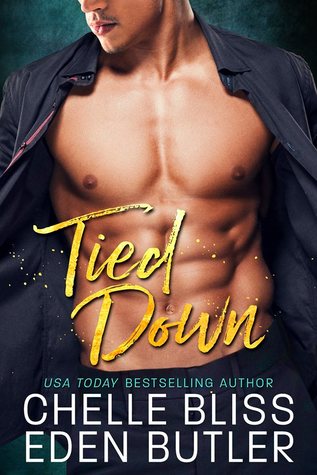 Cara Carelli is a silver-tongued mafia princess, master manipulator, and the only woman I've ever loved. But she's also smokin' hot, sinfully sexy, and my ex-wife.

When Cara led me straight into a trap and pleaded for my help, I couldn't say no. She thought she had the upper hand, but this time, I was in control and planned to make her beg.

They say all's fair in love and war and turnabout's fair play, but what starts out as a wickedly seductive ploy turns into a twisted game of the heart.

Kiel's story! Tied Down is the second book in the Nailed Down series by USA Today bestselling author Chelle Bliss and Eden Butler.
✦ #BlogTour ✦ #Review ✦
Kit Carlyle isn't just some woman. Beautiful? Yep. Seductive? Damn straight. She's also my best friend…and my co-worker. But, hell, I'm a guy with a pulse. Every once in a while, I take a look and think filthy things about her that maybe I shouldn't.
But when her cousin dies and leaves her with a long as hell and sexy bucket list, Kit turns to me for a helping hand. What can I say? I'm a sucker for a woman in need. Besides, I'm damn sure not about to let another man steal away my girl, occupy her bed, or fill my shoes.
But as the stakes get higher and the items become hotter, I'll have to face the toughest challenge of all: admitting I want more than Kit's friendship. I want to make her mine.