✦ #NewRelease ✦ #Excerpt ✦ #ReviewTour
Head of the class...

Garrett Daniels has this whole life thing figured out.

The cocky, charismatic former high school star quarterback is an idolized football coach and "cool" teacher in the hometown where he's not just a golden boy—he's platinum. He has good friends, a great house on the lake, and the best damn sidekick a man could ask for: Snoopy, the albino beagle.

Then...Callie Carpenter comes home.

And knocks him right on his tight end zone.

Back to school...

Callie has a pretty sweet life herself...on the other side of the country. But circumstances—that she'd prefer to never speak of again—have brought her back home, helping out her parents and substitute teaching at her old high school.

Now she's facing bickering, raging hormones, constant gossip, awkward weirdness, and drama galore...and that's just the teachers.

Just like old times...

When Garrett offers to show his former high school sweetheart the secrets of his winning teacher ways, Callie jumps at the chance—and then has to stop herself from jumping him.

Good friends are all they can ever be.

Or...these teachers just might end up getting schooled—hard—by love.
✦ #NewRelease ✦ #Excerpt ✦ #ReviewBlitz ✦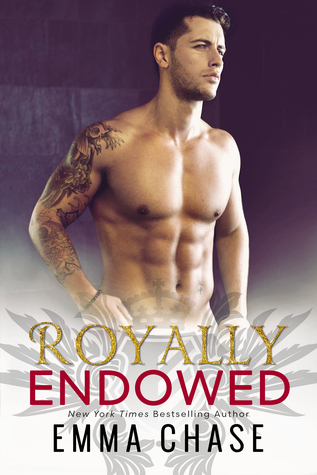 Logan St. James is a smoldering, sexy beast. Sure, he can be a little broody at times—but Ellie Hammond's willing to overlook that. Because, have you seen him??
Sexy. As. Hell.
And Ellie's perky enough for both of them.
For years, she's had a crush on the intense, gorgeous royal security guard—but she doesn't think he ever saw her, not really.
To Logan, Ellie was just part of the job—a relative of the royal family he'd sworn to protect. Now, at 22 years old and fresh out of college, she's determined to put aside her X-rated dreams of pat-downs and pillow talk, and find a real life happily ever after.
The Queen of Wessco encourages Ellie to follow in her sister's footsteps and settle down with a prince of her own. Or a duke, a marquis…a viscount would also do nicely.
But in the pursuit of a fairy tale ending, Ellie learns that the sweetest crushes can be the hardest to let go.
***
Logan St. James grew up on the wrong side of the tracks, in a family on the wrong side of the law. But these days, he covers his tattoos and scars with a respectable suit. He's handsome, loyal, brave, skilled with his hands and…other body parts.
Any woman would be proud to call him hers.
But there's only one woman he wants.
For years he's watched over her, protected her, held her hair back when she was sick, taught her how to throw a punch, and spot a liar.
He dreams of her. Would lay down his life for her.
But beautiful Ellie Hammond's off-limits.
Everybody knows the bodyguard rules: Never lose focus, never let them out of your sight, and never, ever fall in love.