✦ #ReleaseBlitz ✦ #Review ✦

Single dad and star defenseman Matt LaRue lives for his kids and hockey. He's had one failed marriage and doesn't have any interest in going through that hell again. As conservative as they come, he can't comprehend his unexplainable attraction to a free-spirited female who changes hair color more often than his boys create new excuses to avoid doing their homework.
Violet Strider is fleeing the past. She has a new start, new identity, and is hiding a big secret. Matt and Vi are a classic case of opposites attract, but neither expects the attraction to extend beyond a few hot trysts, especially Vi. Only her heart isn't listening, and her head is following her heart down a path of no return. As Vi grows closer to Matt and his boys, she fears her secret could rip them apart.
Relationships are built on trust, and Vi's house of cards is about to take a tumble. Can Vi confront her past and finally put it behind her, while earning Matt's forgiveness?
✦ #ReleaseBlitz ✦ #Review ✦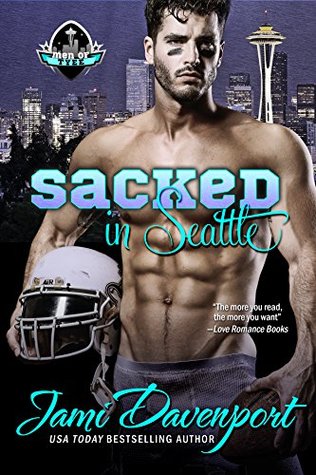 You've met Riley in Crashing the Net and Tiff in Melting Ice. Now they're all grown up and have their own story to tell.
He's loved Tiff since high school--but tragedy has blockaded her heart.
Tyee University football player Riley Black has adored Tiff since high school, but she's never felt the same way. As Riley enters his senior year of college, he's finally moving on and enjoying the perks of being a star athlete. Until one glimpse of Tiff unearths all those old feelings of longing and desire, not to mention the trauma of their shared past.
Tiffani Vernon has been running from her demons for seven years. When she's forced to return to Seattle for financial reasons and attend the same college as Riley, she's confronted with the traumatic event which has shaped her future and scarred her memories of Riley. Tiff struggles to avoid her secret high school crush, but he's not having any of it. He's pursuing her with a relentless determination to prove once and for all, they were meant to be together.
Can love finally heal their wounds or will they succumb to the pain and forever wonder what could have been?