💗 RELEASE BLITZ / REVIEW 💗
Fury
I was sent to Florida on a mission. I'm here to help my club and my brother. Devil has been through hell, he's found happiness with his old lady and I want that for him. He has the life I've always wanted and tasted once… briefly.
I never dreamed trying to find someone for my club, would lead me back to my past, and to the only woman I've ever loved. Ellie Lane. I claimed her as mine and gave her everything I had. Losing her nearly destroyed me.I don't know if I'm strong enough to let her go twice.
Ellie
Walking away from Liam was the hardest thing I've ever done.It's been over a year and each day leaves me aching and empty.
Every day we make choices. When it comes to Liam, I'm pretty sure I made the wrong one.I never expected to see him again.
I still love him.He still wants me.
I've dreamed of a second chance. It happens in fairy tales, right? Although, I'm pretty sure the princess never got her prince under a hail of gunfire...
ღ♡ AVAILABLE NOW ♡ღ
If it wasn't for bad luck, I wouldn't have any luck at all.
That saying is as old as the hills in Tennessee, where I used to live.
And it's definitely true.
I'm a bad luck magnet, at least when it comes to men.
Moving to Stone Lake was supposed to be a fresh start.
Here, I was going to build a life I could be proud of. Finally put down roots and live quietly.
Be safe and happy.
It didn't quite work out that way, but I'm stubborn and I'm not about to give up.
Ben Kingston was the first man to handle me with care.
He gave me a glimpse of something I desperately wanted.
And then, tore it away from me with the carelessness of one whispered word.
I don't need a man to complete me.
In fact, I've had enough of them.
I'm okay with being single the rest of my life.
I'll be just fine with my handy friend B.O.B.
Except Ben keeps coming around, tempting me and a girl can only take so much.
Ben's out to prove I can trust him. I don't trust any man, not anymore.
But my resolve weakens when he touches me, slides his hand down and proves buying stock in batteries might not be a good life plan.
Welcome back to the world of Stone Lake.
Junie and Ben have a bumpy start for sure, but when trouble comes knocking on Junie's door, will she let Sheriff Kingston prove he won't let her down again?
Complete Standalone Romance
💗 BOOK REVIEW 💗
I met Luna Marshall when I was seventeen.
She was a force of nature that I wasn't ready for.
She was gravity and I was caught in her pull—
Powerless while she held me in a world I was desperate to escape.
They say you never forget your first love.
I believe they're right.
I'll always remember the sound of her laughter.
The way she whispered my name when I touched her, and the taste of her on my lips.
I'll remember everything.
Including the look of pain as I walked away.
Letting You Go is book 1 in the new romantic suspense series Stone Lake. The story will continue and conclude with book 2 When You Were Mine.
✦ #ReleaseBlitz ✦ #Review ✦ #BadassBikerAlert ✦
Noah was everything to me.
When we were together, the world faded away.
He made me remember the girl I used to be.
Being with him, helped me find myself.
But, our love was like a war—
Each side fighting for survival.
I still crave his touch.
He still wants my body.
But Noah's out for revenge.
I'm tired of fighting.
I don't have a battle plan.
I'm just stuck in the crossfire with no way out…
This is the ending to the story that began in Diesel: Savage Brothers MC—Tennessee Chapter. You will need to read that book first to understand this book. It is recommended you read the series in order.

✦ #ReleaseBlitz ✦ #Review ✦ #BadassBikerAlert 
✦
I've only truly loved two things in my life.
My club and my son.
I gave up one, trying to keep the other safe.
It worked, too… until an enemy took my son.
But he made one mistake— He left me breathing.
There's nothing I won't do to save my child.
A woman is the last thing I need, especially a woman like Rory McDaniels.
She's stubborn, beautiful and drives me crazy.
I've told her it's too dangerous to be involved with me. She vows to stay, no matter the cost.
She has no idea how high that price might be.
✦ #ReleaseBlitz ✦ #Excerpt ✦ #Review ✦ #BadassBikerAlert ✦ #Giveaway ($10.00 Amazon Gift Card & Signed Paperback) ✦

He is my biggest temptation…
Logan is a complication I didn't count on.
I need to stay away—too many lives depend on it.
One wrong move and everything around me will crumble.
But his graveled voice calls to me.
His wicked smile takes my breath.
His whiskey colored eyes intoxicate me.
His heated touch seduces me.
And his hard body promises hot nights beyond my dirtiest fantasies.
Saying yes, would be wrong.
But being wrong feels so good.
✦ #BlogTour ✦ #Excerpt ✦ #Review ✦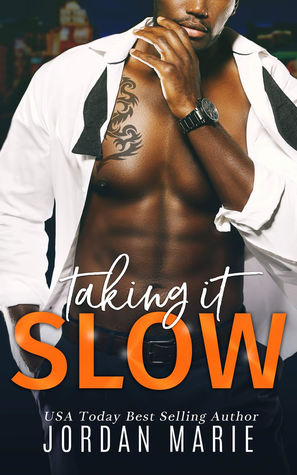 A bottle of tequila

10 lime wedges


1 sexy blonde


Add in a crazy Vegas weekend

Lick and Swallow.

What do you get? A recipe for disaster.

Titan
Last night I got married.
I think.
I'm not exactly sure.
I was drunk off my ass, so it's not exactly crystal clear.
But, I woke up with a ring on my finger, a marriage certificate, and a sneaking suspicion I had a wild wedding night.
Oh, and a bride who is long gone.

Apparently, what happens in Vegas doesn't always stay here. Sometimes it takes off running.
But a runaway bride is the least of my problems.

Now I'm chasing after my runaway bride with divorce on my mind.
What could go wrong?
Besides everything.

This is book 3 in the series, but is self-contained and can be read as a standalone. HEA inside and absolutely no cheating of any kind.
✦ #BlogTour ✦ #Excerpt ✦ #Review ✦
I did a bad thing.
I did a really bad thing.
I'm not a bad person, I swear. I just made a few mistakes.
Mistake number one was agreeing to rent my hotel out to an insufferable a**hole, named Aden Smith­.
Mistake number two was ignoring his threats to sue me when he handed over a list of items he deemed "unacceptable".
Mistake number three was diving into the pool to save his life when he fell. It would have been less complicated to hide his body.
When the hospital refuses to let me know how he is, I panic.
Claiming to be his wife might be my biggest mistake yet—especially when he believes me!
He might have been the one drowning, but I'm sinking in a bed of lies, going down fast—and there's not a rescue in sight.