A single dad, forced proximity, standalone romance from
New York Times bestselling
author K. Bromberg.
Crew Madden needs to find a place to recover.
For his twin girls.
For himself.
From the woman who left them without a backward glance.
Recovering from a traumatic event, a summer in the small town of Redemption Falls was the perfect solution for him. For his family. The only drawback? The rental cottage at the end of the drive.
But then he met its tenant.
The quiet, guarded, sexy-as-sin woman who took Crew's breath away.
---
Tennyson West moved to Redemption Falls to hide.
From her previous world of abundance.
From the woman she used to be.
For a chance to start over . . . and be free.
She's settled into her new life on the outskirts of a small town, content with her solitude. Her peaceful life.
And then she met her new landlord.
Crew Madden—and his sweet daughters—entered her life with a bang. She learned how to laugh again, to love again, something she never thought would be possible.
It was only meant to be a summer fling, but as demons from their past knocked on the door, their relationship was tested. Was their love strong enough to keep them together or would danger drive them apart for good?
✦ #BlogTour ✦ #Excerpt ✦ #Review ✦
From New York Times bestselling author K. Bromberg comes a new, sexy standalone about taking chances and finding love when it's least expected. Or wanted.

This whole contest was supposed to be easy. I know, I know. Famous last words.

It's a long story, but I messed up at work. Big time. To earn back the trust of my boss, I promised to save one of our magazines. Yep. That Hot Dad contest you've seen advertised all over the place was my idea. And if I'm successful, if I'm able to increase our online readership, then I get a shot at my dream job.

But the one thing I never expected to happen, happened: Contestant number ten, Grayson Malone. Hello, Mr. Difficult. And did I mention sexy as hell?

Unfortunately he knows me. The old me, anyway. And while we might be older now, I remind him of before. Of the woman who broke his heart, who hardened him, and who left him alone to raise the cutest little boy I've ever seen.

But I don't want a relationship. And I definitely don't fall for single dads with baggage. Even ones with chiseled abs and killer smiles.

But he got to me. They got to me. Him and his son and their messy, crazy life. But I got to him too. I see the stolen glances. I feel the walls he built start to crumble. I recognize that there's an unexpected beauty to the chaos in his life.

And now that the contest is about to end, we're left to decide whether the last six months were just fun or if what we have is worth risking it all?
✦ #NewRelease ✦ #ReviewTour ✦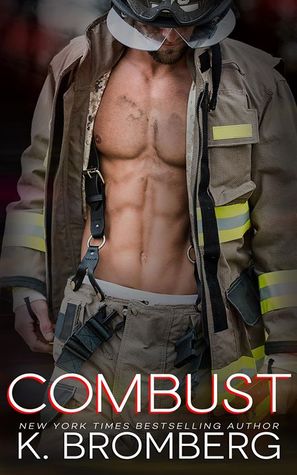 From

New York Times Bestselling

author, K. Bromberg, comes the second standalone book in the Everyday Heroes series.

Just how hot will firefighter Grady Malone turn up the heat?

Songwriter Dylan McCoy has been burned.

By her boyfriend she found in her bed . . . with someone else.

By the contract she signed that obligates her to work with him until the songs for his new album are complete.

By her agent when she asked Dylan to keep their breakup on the down-low.

When she finds herself in Sunnyville, she refuses to let her new roommate burn her too. Still . . . a rebound has never looked so good.

That's her first thought when she sees firefighter Grady Malone.
Sexy. Charismatic. Unapologetic. He's a man who carries his own scars—the ones on his back, the survivor's guilt on his soul, and the fear in his heart.

When an unexpected visitor puts their roommate status to the test, will their undeniable attraction burn out, or will they both take a chance and play with fire?