✦ #NewRelease ✦ #Review ✦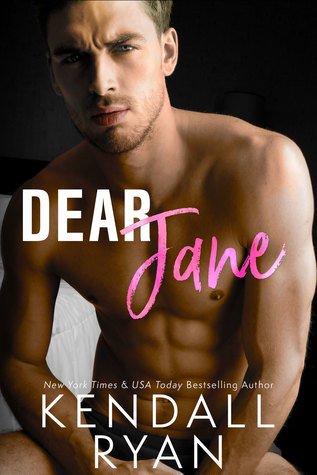 I broke her heart ten years ago and left town.
She hates me, and rightly so. It doesn't matter that the rest of the country loves me, that I'm a starting quarterback with a multimillion-dollar contract. Because when I look in the mirror, all I see is a failure who was too young—and too afraid—to fight for what I wanted.
But I'm not that guy anymore, and all I need is one shot to convince her.
***
He has no idea what happened after he left. And now I'm supposed to work alongside him like we don't have this huge, messy history?
But I'm older now, wiser, and I won't let anything stand in my way of doing a good job for this league. Not even one overpaid, arrogant player who thinks we're going to kiss and make up.
News flash, buddy: I am over you.
✦ #NewRelease ✦ #ReviewTour ✦

We met in a trapped elevator.
Emmett was on his way to work, sophisticated and handsome in his tailored suit and tie.
I was on my way to the sperm bank. Awkward, right?
At thirty-five, my life hadn't taken the path I thought it would and I was tired of waiting—I wanted a baby. And I was ready to take matters into my own hands to make it happen.
After our ill-fated elevator encounter, Emmett insisted on taking me to dinner—he also insisted on something else—that I ditch my plan involving a turkey baster and let him do the job. He would be my baby daddy. He was a wealthy and powerful CEO with little interest in diapers or playdates. And since he didn't want kids, I'd be on my own once his bun was in my oven, free to go my own way.
But once his baby was inside me, it was like a switch had been flipped, and I got a whole lot more than I ever bargained for.
This full-length standalone contains a hot, swoonworthy hero, lots of playful banter and some hot baby-making s-e-x! Enjoy.
✦ #NewRelease ✦ #ReviewTour ✦
The first time we met was at a party.
Your ex arrived to show off the person he'd left you for last month, and you asked me to pretend to be your date.
I was more than happy to help. You were attractive, smart and witty--and that kiss we shared? It left me wanting you for days.
The second time we met was in my office on campus where we were both surprised to discover you were the new master's degree student in poetry that I would be working with. You promised to be professional. I did no such thing.
The late nights and intense study sessions spent alongside you majorly throw me off my game. I want you, and I fight with myself daily over this fact.
I know I'm crass, that my sexual innuendos and dirty mouth annoy you, but I live for those two bright spots of color in your cheeks. If that's the only reaction I can get out of you, I'll gladly take it.
You hate Mondays so every Monday I slip an anonymous poem into your bag and your smile gets me through the week.
I think I'm falling for you, and I know it's wrong. I know that I'm only supposed to be the adviser to your program and nothing more, but here's the thing. I think you're falling for me too.
xo, Zach
✦ #NewRelease ✦ #ReviewBlitz ✦
The secret I'd discovered about sexy billionaire Gavin Kingsley was so big, so haunting wasn't something I could overcome. I had a decision to make—hear him out and see where things went, or turn to his brother Cooper, who I was fairly certain was in love with me. But something dark inside of Gavin called to something dark inside of me. And I wasn't willing to just walk away—not yet anyway.
This is the conclusion to Emma Bell's epic love affair with the alpha and enigmatic Kingsley brothers. Secrets will be exposed, sides will be chosen, and nothing will ever be the same.
✦ #NewRelease ✦ #ReviewBlitz ✦
The start to a sexy new series from New York Times bestselling author, Kendall Ryan...
She's much too innocent for me, but that doesn't stop me from wanting the sweet, young librarian. I'm dominating and possessive, and my control streak runs a mile wide.
The way she looks at me—like I'm one of the heroes in the books she loves, like I'm broken, and she wants to be the one to piece me back together—it only complicates things further. I'm nobody's hero.
But there's no denying my tragic past reads like one of her favorite literary classics. It's raw. Visceral. Captivating. And together, we're a perfect mess.
How am I expected to resist when the sexual sparks zap between us and set me on fire? The need to control, and claim her force my walls to come tumbling down, but when she learns my dirty little secret, will my world come crashing down with it?
The story continues in Dirty Little Promise, releasing October 30th.