♫ #BlogTour ♪ #Excerpt ♫ #Review ♪ #RockstarAlert ♫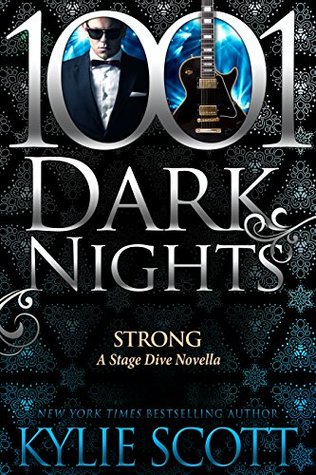 From New York Times and USA Today bestselling author Kylie Scott comes a new story in her Stage Dive series…
When the girl of your dreams is kind of a nightmare.
As head of security to Stage Dive, one of the biggest rock bands in the world, Sam Knowles has plenty of experience dealing with trouble. But spoilt brat Martha Nicholson just might be the worst thing he's ever encountered. The beautiful troublemaker claims to have reformed, but Sam knows better than to think with what's in his pants. Unfortunately, it's not so easy to make his heart fall into line.
Martha's had her sights on the seriously built bodyguard for years. Quiet and conservative, he's not even remotely her type. So why the hell can't she get him out of her mind? There's more to her than the Louboutin wearing party-girl of previous years, however. Maybe it's time to let him in on that fact and deal with this thing between them.
**Every 1001 Dark Nights novella is a standalone story. For new readers, it's an introduction to an author's world. And for fans, it's a bonus book in the author's series. We hope you'll enjoy each one as much as we do.**
✦ #BlogTour ✦ #Excerpt ✦ #Review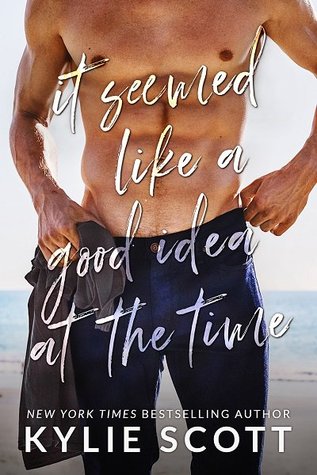 Returning home for her father's wedding was never going to be easy for Adele. If being sent away at eighteen hadn't been bad enough, the mess she left behind when she made a pass at her dad's business partner sure was.
Fifteen years older than her, Pete had been her crush for as long as she could remember. But she'd misread the situation—confusing friendliness for undying love. Awkward. Add her father to the misunderstanding, and Pete had been left with a broken nose and a business on the edge of ruin. The man had to be just as glad as everyone else when she left town.
Seven years on, things are different. Adele is no longer a kid, but a fully grown adult more than capable of getting through the wedding and being polite. But all it takes is seeing him again to bring back all those old feelings.
Sometimes first loves are the truest.
✦ #ReviewTour ✦ #Excerpt ✦
Given his well-earned bad boy reputation, Eric is having a tough time scoring.. When single Jean moves to town, she seems heaven sent by the sex gods. Only problem is, she not only wants nothing to do with him, but it turns out that she's pregnant.

Starting over in a small town, Jean is determined to turn her wild lifestyle around and be the kind of mother she always wished she'd had. Since local bar owner and all round hottie, Eric Collins, is now determined to steer clear of her pregnant self, it should be easy. When she goes into labour during a snow storm and her car slides on some ice, it's Eric who comes to the rescue.

There seems to be a bond between them now, but is it enough? And can Eric give up his manwhore ways to be the man Jean needs?
✦ #ReviewBlitz ✦ #Excerpt ✦ #BookTrailer ✦
Being young is all about the experiences: the first time you skip school, the first time you fall in love…the first time someone holds a gun to your head.
After being held hostage during a robbery at the local convenience store, seventeen-year-old Edie finds her attitude about life shattered. Unwilling to put up with the snobbery and bullying at her private school, she enrolls at the local public high school, crossing paths with John. The boy who risked his life to save hers.
While Edie's beginning to run wild, however, John's just starting to settle down. After years of partying and dealing drugs with his older brother, he's going straight—getting to class on time, and thinking about the future.
An unlikely bond grows between the two as John keeps Edie out of trouble and helps her broaden her horizons. But when he helps her out with another first—losing her virginity—their friendship gets complicated.
Meanwhile, Edie and John are pulled back into the dangerous world they narrowly escaped. They were lucky to survive the first time, but this time they have more to lose—each other.