✦ #NewRelease ✦ #Review ✦ 99¢ Sale! ✦
Everything in moderation. Including virtue.
I step off the plane in Madrid and meet his warm eyes. His crooked smile. His devastating charm.
Worse, he's courteous. Honorable. Sensuous. Impossibly attractive.
Tavo awakens my desires—my body—without even touching it.
I don't want to be attracted to him. I've made my promises.
My future has already been determined. I'm wearing a ring.
But I can't control this pull to him.
He wants to explore my shadows.
I want to get out of the light.
I shouldn't feel this way...
Problem is, I can't restrain my heart.
✦ #ReleaseBlitz ✦ #Review ✦ 99¢ Sale! ✦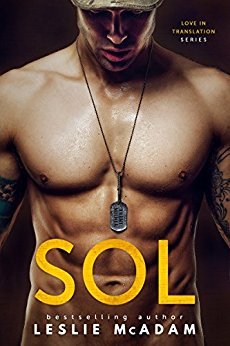 The army taught me discipline. Order. Control.
None of that matters the day I walk into her classroom.
Or her bedroom.
What's more important than my grade?
Not failing her.
✯ #ReleaseBoost ✯ #BookTrailer ✯ #Giveaway ($25.00 Gift Card)
He's the sinfully sexy, off-limits client whose naughty blog showcases his best "asset." His prim and proper attorney has never been more tempted to mix business with pleasure... All About the D is a sexy new romantic comedy from USA Today bestselling author Lex Martin and bestselling author Leslie McAdam!
I'm known for being formal. Meticulous. Professional.
So you'd never suspect I spend my nights photographing my impressive junk for a NSFW blog. Don't roll your eyes. I'm not bragging. I have millions of followers who'll tell you they live for my posts.
I'm like a superhero, saving humanity one dick pic at a time.
Except leading a double life means I need someone to help me protect my anonymity, so that no one, especially my family, ever discovers my online celebrity.
When I call one of the most respected law firms in town, I expect quality legal advice and confidentiality. Not a sinfully sexy attorney whose dangerous curves and soul-piercing gray eyes make me want to personally demonstrate my particular skill set.
I shouldn't be tempted.
Especially when she knows all of my best-kept secrets. But everyone has a breaking point. And I've met mine.
*** All About the D is a full-length standalone and FREE on Kindle Unlimited. Due to adult situations and sexual content, it's recommended for readers over the age of 18. ***