ღ♡ AVAILABLE NOW ♡ღ
New York Times bestselling author Lexi Blake's heartfelt contemporary romance set in Louisiana's Butterfly Bayou.
Roxanne King left the big city looking for a simpler life, but after years of proving herself on a SWAT team in New York City, being deputy in a sleepy Louisiana parish is something of an adjustment. She's settling in, but she knows she made some mistakes in the beginning--Zep Guidry being the worst of them. Zep drifts through life on his looks and Cajun charm. Roxie learned the hard way he's not for her.
Zep is a man who knows what he wants, and what he wants is Roxie. He's just not sure how to get her. They spent one hot night together a year before and now all the lovely deputy seems interested in doing to him is arresting him. He's not used to a woman he can't charm, but Roxie seems immune. He's determined to win her back by any means necessary. Including becoming the kind of man she desires.
And when Roxie's past comes calling, it might be the opportunity Zep needs to show Roxie that the town bad boy might just be the man of her dreams.
✦ #ReviewTour ✦ #Excerpt ✦
Lexi Blake's Masters & Mercenaries Crossover Collection
Who doesn't love a crossover? I know that for me there's always been something magical about two fictional words blending and meeting in a totally unexpected way. For years the only medium that has truly done it well and often is comic books. Superman vs. Batman in a fight to the finish. Marvel's Infinite Universe. There's something about two crazy worlds coming together that almost makes them feel more real. Like there's this brilliant universe filled with fictional characters and they can meet and talk, and sometimes they can fall in love.
I'm a geek. I go a little crazy when Thor meets up with Iron Man or The Flash and Arrow team up.
So why wouldn't we do it in Romanceland?
There are ways out there. A writer can write in another author's world, giving you her take on it. There's some brilliant fanfiction out there, but I wanted something different. I wanted to take my time and gradually introduce these characters from other worlds, bring you in slowly so you don't even realize what I'm doing. So you think this is McKay-Taggart, nothing odd here. Except there is…
Welcome to the Lexi Blake Crossover Collection.
Over the past year, I've introduced you to five new characters and five new and brilliant worlds. If I've done my job, you'll know and love these characters – sisters from another mister, brothers from another mother. Let me tell you about the worlds I want to take you to.
Stark International
J. Kenner's glitzy and beautiful world where the wealthy and powerful live and fall in love. Join Nikki and Damien's world filled with friends and lovers. Julie writes sexy and amazing heroes and heroines you'll fall in love with!
Bodyguard Bad Boys
Carly Philips is one of my personal favorites. She's flirty and fun and this world will transport you to a place where hot men are willing to give up everything to save their women. With sizzling sex scenes and plots that you keep you guessing, you won't want to leave this world.
Return to Me
Corinne Michaels writes beautifully broken characters. Cowboys and country singers, real people living real lives, needing real love. You can't go wrong with her deeply emotional stories.
Delta Force Heroes
Susan Stoker's world is frentic and frenzied. Filled with danger and suspense and a surprising number of kidnappings, her Delta Force team will make your heart pound even as you fall for military heroes.
Demonica Underworld
What can I say about Larissa Ione? A hell of a lot. She's one of the best writers working in paranormal today and that's why I was so thrilled to work with her. Demonica is a harsh world where opposites attract and even a demon can find true love.
And all these worlds will blend with mine. I have no idea why these five fabulous women said yes to me. It's a little insane, but I'm going to take it. Six New York Times bestsellers bringing you a world unlike any you've seen.
How will Ian Taggart handle it? Likely with sarcasm and a gun. Come with me on this crazy journey. This train will be stopping at some fabulous destinations.
Love,
Lexi
✦ #ReleaseBlitz ✦ #Review ✦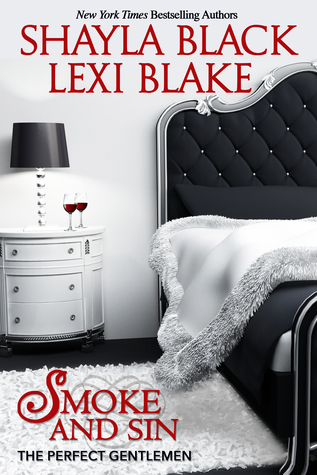 More than a decade ago, Roman Calder had a scorching affair with the sister of one of his best friends. Augustine Spencer drove him so crazy he thought of nothing but her. The only thing they did more often than heat the sheets was fight. Unprepared for the intensity of their relationship, Roman broke things off and concentrated on the things that made sense to him: his career and putting his best friend, Zack Hayes, in the White House.
Gus Spencer is known to Washington insiders as the president's secret weapon. Gorgeous and brilliant, Gus runs the press pool with the determination of a shark. No one dares to cross her, not when she's known for having a spine of steel. But long ago one man melted her down. Despite the fact that she'll never forgive Roman for breaking her heart, now that they work together she can't get him off her mind.
When a dangerous investigation leads both Roman and Gus to London, the heat between them becomes unbearable. As they begin to unravel an international conspiracy, they find themselves falling all over again. But when a killer threatens their world, can they fight to stay together or will the sins of their past keep them forever apart?