✦ #NewRelease ✦ #Excerpt ✦ #Review ✦
Tucked away at the base of the Rocky Mountains lived a little boy with one singular dream: leave this broken and battered home and become someone.
Be somebody's hero.
That boy was me—Colby Brooks. Except I'm not that same little boy anymore.
My dreams might still be the same, but my reality isn't.
I'm smarter. Stronger. A man.
And I learned a long damn time ago, the only way to achieve my dreams was to avoid distractions—at any cost.
Focus. Resolve. Determination.
But all it took was one single night. One night and my entire life…changed.
One night had me colliding head first with the biggest distraction of my life; Rory Oaks.
Smart. Charming. Beautiful.
Rory changed everything.
Quickly, my one-track mind started to bend.
Each kiss faded decade-long dreams.
And with one single incident, I fly off course.
✦ #BlogTour ✦ #Excerpt ✦ #Review ✦ #HockeyHottie ✦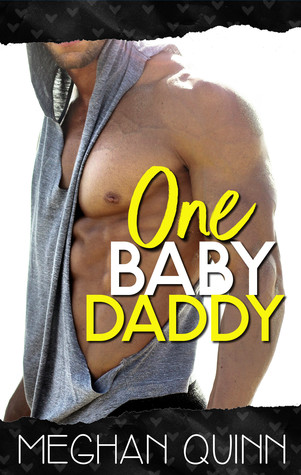 "What are you doing now that your team is out of the running for the Stanley Cup?"

Forget.

I need to forget. I need an escape.

Only one person isn't falling for my reputation as the NHL's Golden Boy; she captured my attention the minute she called me out for snooping through my best friend's house. She didn't want to hear my reason — she only wanted to playfully give me a hard time.

Adalyn is bold, sassy— and the perfect escape.

She's everywhere. In town and in my dreams, and suddenly I need to spend every waking moment with her.

And I do, making this summer the best off-season I've ever had.

But in the midst of getting lost in Adalyn, what I don't expect is to get her pregnant.

And what I definitely don't expect is having to fight for her affection.
✦ #ReviewTour ✦ #Excerpt ✦
"Good Morning Malibu, it's another beautiful day on the west coast! I'm Noely Clark, your host: and I'm in the market for love…"
When the publicity team of the new local restaurant, Going in Blind, began their search for a hot, local celebrity to promote the wildly popular eatery, they couldn't have found a better person than me.
Outgoing? Check.
Single? Check.
Open to finding love? Check.
I signed up immediately.
A hopeless romantic with an exceedingly demanding schedule, I've found it impossible to find the man of my dreams—so Going in Blind seems too good to be true! That's until they start setting me up on dates—three very different, very attractive, very distinct blind dates—and only one thing is for certain . . .
I'm in big trouble.
Good Morning Malibu,
I'm Noely Clark, and I have a choice to make.
The question is who will I choose; the suit, the rebel, or the jock.
✦ #ReviewTour ✦ #Excerpt ✦
I got the call. The dreaded call every child fears. My dad wasn't well, and the man who had always been my everything needed me.
There was only one thing to do; pack up and head back to my hometown. I had finally made my dream life in the city with the great job and loving boyfriend. But was there really a choice not to go?
I found a wonderful job, a quaint house to rent, my boyfriend was working on joining me in Binghamton, and my favorite pizza place was only miles away. Life was good.
Until I met my neighbor.
It's been three years since I'd seen Aaron Walters, and my God is he all kinds of sexy gorgeous. Figures. He was supposed to be my forever, the man I grew old with, but he had different plans. How can a man who ripped my heart apart still trip me up? How can he make me still want him now more than ever?
I'm tempted, I'm drawn toward him, I'm completely and utterly unaware that I'm dating his biological brother.
Now two men own my heart. The question is, which brother will I choose?
✦ #SeriesSpotlight ✦ #Review ✦ 99¢ Sale! ✦
The Bourbon Series by Meghan Quinn has a new look!
The books have hot new covers and have been re-edited to keep your pages burning...I mean turning!
If you like heat, don't miss this series!
✦ #BlogTour ✦ #Excerpt ✦ #Review ✦
Racer McKay is a broody bastard.
From the moment I met him, he's been rude, irritable, and unbearable. And worse? He's broke.
A contractor working to remodel my parents pool house for extra cash, he stomps around in those clunky construction boots with his tool belt wrapped around his narrow waist, and a chip on his shoulder.
Racer McKay is also infuriatingly . . . sexy as hell. I want to take that pencil tucked behind his ear, and draw lazy lines slowly up and down his body all the while wanting to strangle him at the same time.
We try to stay out of each other's way . . . that is until I have no other option but to ask for his help.
But what I don't realize is he needs me just as much as I need him. I have money he's desperate for, and he holds the key to making my dreams come true.
Our pranks turn from sarcastic banter, to sexual tension and lust-filled glances. Bickering matches quickly morph into slow burn moments. We're hot, we're cold. We push and pull. I need him, I don't want him. We're on the verge of combusting with an agreement dangling dangerously between us. Neither one of us can afford to lose one another and yet, we're finding it quite hard to decipher the line that rests between love and hate.
*Twisted Twosome is a stand alone romantic comedy.
✦ #BlogTour ✦ #Excerpt ✦ #Review
When I found an eviction notice taped on my apartment door, I had two options: find a comfortable cardboard box to call home, or move in with Tucker Jameson.
Seeing that cardboard makes me feel itchy, I chose the latter. Which shouldn't be that big of a deal Tucker is one of my good friends. And because he's still pining after his ex-girlfriend and I'm trying to finish my nursing degree, there is nothing to worry about in the romance department, making my last semester an easy one to conquer.
Boy, was I wrong.
Rules are set, dinners are made, conversations are had, and a shirtless, swoony roommate walks around in nothing but a pair of black briefs, ruining me for every other man.
Before I know it, I turn into a panting, lust-filled woman begging for Tucker to kiss me, touch me, and show me exactly what is hiding under those briefs.
But with great orgasms, comes great consequences.
Tucker might be my friend and roommate but he's also my best friend's ex-boyfriend, making him completely off-limits. At least that's what my brain is telling me, my heart is speaking an entirely different language.