Category:
Natasha Madison
✦ #NewRelease ✦ #Review ✦
Behind the "lights, camera, action" of Hollywood lies a world of deception, love, and seduction.
Are you ready for Hollywood Royalty?
Kellie
An Oscar, a Tony, an Emmy, a Grammy—she has them all.
She's the most sought-after woman in Hollywood.
Even if her rise to fame was a fluke, you can't deny the camera loves her.
The problem is, so does everyone else, and she's about to leave on the biggest concert tour of her life.
Headlining for the first time in five years.
Around the world in ninety days. Should be a piece of cake.
Until her new security detail walks in the room and she's looking into the eyes of the only man who didn't fall for her charm.
It's only a matter of time until he falls for Hollywood's Princess.
✦ #NewRelease ✦ #Review ✦
Behind the "lights, camera, action" of Hollywood lies a world of deception, love, and seduction.
Are you ready for Hollywood Royalty?
Jessica
An entertainment journalist was the last thing I thought I would be doing.
I thought once I got my degree, I would be reporting on stories that made a difference, but now all I do is report on who broke up with who and who is dating who.
I was over it.
Then I got my next assignment.
He's Hollywood's bad boy.
He works hard, and he plays even harder.
He's rude, he's condescending, and he's made it known he doesn't want me on the tour.
With one month on the road with him, two things might happen
One, I may never work in this industry again.
Two, I may just be like everyone else and fall for Hollywood's Playboy.
✦ #BlogTour ✦ #Excerpt ✦ #Review
Meghan
Five days in Paris sounded like a great idea for three friends. Especially when amazing wine was in play.
It didn't matter that our rented "apartment" only had one bed, and barely enough space to breathe. We were in Paris and our motto was c'est la vie.
Nothing would faze us, not even the rude waiter at the first restaurant we went to, or the insanely hot manager who was insulted when a bottle of wine was returned.
Nothing could bring me down or knock me off my path to the best vacation of my life.
Alex
I had six days in Paris and then I'd go back to my wine vineyard. It was smooth sailing until three "Americans" came into the restaurant and returned my newest full-bodied, savory creation.
I ignored her until she stormed out of the restaurant looking for a taxi at one in the morning. I couldn't leave her wandering around the streets of Paris, could I?
I'd give her a ride, make sure she was safe, and my duty would be done. Except, was it?
Something about her pulled me.
This could be a vacation fling. After all, there is no real reason for her to know my interesting secret.
I'm France's most eligible bachelor.
This 'faux pair' is almost a faux pas...
✦ #BlogTour ✦ #Excerpt ✦ #Review
Hunter
When my business partner asked me to do him a favor, I had no idea he was sending me on the blind date his mother had arranged for him.
I walked in the bar, saw the woman drinking her third martini, and knew I was in for an eventful night.
After the unexpected second date, she didn't know my real name or who I really was. By that time, the lie was too far gone, and I wanted her too much to admit the truth.
Laney
It's not every day you find out your ex-boyfriend is engaged.
I shouldn't have agreed to the blind date, but I wasn't in any position to turn down a night out when my mother insisted.
I will admit, I definitely shouldn't have ordered that fourth martini before said blind date even arrived.
The man turned out to be swoon worthy, handsome, condescending— a perfect distraction.
Then I found out he was a liar.
I've never been in over my head to this degree.
Then again, I've never been mixed up in love.
✦ #BookTour ✦ #Excerpt ✦ #Review ✦ #Giveaway (10/$10 Amazon GC, Kindle Paperwhite & Signed Series Paperbacks)
Samantha:
I had the perfect life; a husband who loved me, and two kids who were my world.
Until someone else answered his phone and my perfect life shattered.
When he died, I was left with answers he couldn't give me and a box full of lies.
He left me broken.
Blake:
I fell in love when I was fifteen, knowing she was the one.
For five years, she was my everything—my every breath, every heartbeat, every thought.
She made me promise to move on, promise to find love again, but I broke those promises because I can't move on.
Two broken souls brought together by tragedy and heartbreak.
Can a broken love story be fixed?
✦ #BookTour ✦ #Review ✦
When one man's death exposes a complex web of lies, three couples discover the true meaning of love, loss and redemption.
Gabe
I thought I had it all with the best medical practice in the state and the woman of my dreams.
I wore a smile on my face every single day.
I couldn't wait to watch her walk down the aisle and start our forever, except she never did.
My runaway bride made me realize love isn't worth it.
Crystal
I was the strong one, they said, until two words brought me to my knees.
It was a secret I didn't share with anyone.
A secret that made me promise I'd never fall in love.
I no longer wanted that white picket fence of every woman's dreams.
Until the unthinkable happened.
What happens when your dreams unexpectedly come true?
This is the story of unexpected love.
✦ #BookTour ✦ #Excerpt ✦ #Review ✦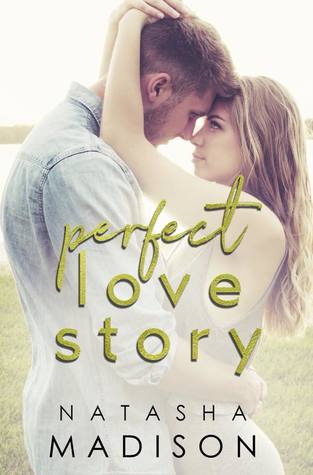 When one man's death exposes a complex web of lies, three couples discover the true meaning of love, loss and redemption.
Hailey
What do you do when you find out your whole life was a lie?
That your husband really wasn't your husband but someone else's.
That the vows you made to each other were simply empty promises.
You pick up and move to the country to start fresh.
When life hands you limes, you make sure you have tequila because your life is about to get stirred up.
Jensen
Married to my high school sweetheart, the best thing she gave me was my baby girl.
But we weren't enough for her. I wasn't enough for her.
The last thing I expected on my birthday was a Dear John letter, but that's what I got when she upped and left.
Now, it's just me and my girl against the world till the new girl moves in next door.
Is there such a thing as a perfect love story?
✦ #NewRelease ✦ #Excerpt ✦ #Review ✦
Zack
Finding my teammate in bed with my wife made the decision I had been fighting with for years easier.
It's time to move on.
A fresh start and a new NHL team in a big city. Most importantly, it's my son Jack's best shot.
It would be both of our best shots.
Denise
After a bad childhood, I made sure I would succeed.
The problem is I die a little with each patient I lose. It's part of my career at Hudson Children's Oncology Hospital, but it doesn't make the sting of loss any easier.
Seeking anything other than a life saved isn't on my agenda until a NHL player walks into my hospital with his son.
We're officially off script the moment we meet.
If this love is anything, it's unscripted.
✦ #BlogTour ✦ #Excerpt ✦ #Review ✦
The third installment in the best-selling Something Series
Max Horton
They call me an outcast like it's a bad thing.
An asshole byproduct of a shitty upbringing. I don't care about anything except myself and my little sister.
I will always protect what's mine.
With one year left on my hockey contract I'm keeping my head down and my eyes on the goal.
A collision, with her, changes my entire existence.
Allison Grant
Never fall in love with a sports star. That's what my stepfather always said. He told me athletes are complicated and moody—that the higher their paycheck, the lower their morals.
As public relations for the New York Stingers I know exactly what he means, but I can't seem to say no to a friendship with one beautiful, damaged man.
What started out as hate turned into something else.
We tried to stay away, to keep our distance, but the pull was too strong.
Something forbidden turned into something so irresistible.
✦ #BlogTour ✦ #Excerpt ✦ #BookTrailer✦ #Review ✦
play·boy
ˈplāˌboi/
noun
a wealthy man who spends his time enjoying himself, especially one who behaves irresponsibly or is sexually promiscuous.
Synonyms: socialite, pleasure seeker.
Noah
I have it all, money, looks, and any woman I want.
Till I meet her and my universe is knocked on its ass and she wants nothing to do with me.
Kaleigh
My motto: never date the same man twice. I have less chance of breaking my heart that way.
Till my eyes land on the only man I'll break my rule for.
She thinks she can run. That I'll let her get away.
He thinks he can handle a woman like me.
He has no idea.
A man who has it all needs one thing and one thing only. A temptress.
Watch me Tempt the Playboy.
✦ #NewRelease ✦ #Reviews ✦
IMPERFECT LOVE Kindle World, a fabulous new series featuring strong alpha heroes who get knocked sideways when they suddenly begin noticing the heroine in a whole new light.
In partnership with Kendall Ryan & these amazing bestselling authors: Kelly Elliott, Adriana Locke, Mandi Beck, T. Gephart, Kim Karr, Cora Kenborn, Magan Vernon & Natasha Madison.
Sexy, laugh-out-loud funny, and sweet at times, this series is all about exploring romance tropes like friends to lovers, fake fiancé, arranged marriage, surprise pregnancy, budding office romances, and more, that all share one fabulous thing in common--they end in a happily ever after.