💗 NOW AVAILABLE 💗
𝙏𝙝𝙚 𝙗𝙞𝙠𝙚𝙧 & 𝙩𝙝𝙚 𝙥𝙤𝙡𝙞𝙩𝙞𝙘𝙞𝙖𝙣'𝙨 𝙙𝙖𝙪𝙜𝙝𝙩𝙚𝙧.
𝙎𝙬𝙤𝙧𝙣 𝙚𝙣𝙚𝙢𝙞𝙚𝙨.
𝙊𝙣𝙚 𝙣𝙞𝙜𝙝𝙩 𝙬𝙞𝙡𝙡 𝙘𝙝𝙖𝙣𝙜𝙚 𝙚𝙫𝙚𝙧𝙮𝙩𝙝𝙞𝙣𝙜.
Chelsea Novak is the kind of fire I should stay away from.
She's also the only kind of fire I've ever craved.
Instead of extinguishing her from my life, I've thrown gasoline.
Now we're burning hotter and too fucking bright.
Stolen moments when we shouldn't.
Forbidden nights that are never enough.
Illicit seconds for one more taste.
I'm taking everything I want.
Everything that isn't mine.
The heat is blinding, making us take risks that will destroy us.
Because this love 𝘸𝘪𝘭𝘭 destroy us.
It will consume us. Ravage us. Ruin us.
Chelsea Novak is fire.
And I'm a man ready to burn for the one woman I can never make mine.
A brand new full length standalone forbidden romance novel in the original Storm MC series.
** Gunnar is written as a standalone. You do not have to read the rest of the books in the series to read this book. **
💗 NEW RELEASE / REVIEW 💗
An explosive and epic love story set in the gritty world of the Storm MC. This is the first standalone in the new Storm MC Reloaded series.
I tried not to look at her.
I tried not to want her.
I tried not to love her.
But she won this war of hearts and now I'm a man on my knees.
This love may kill me.
My president will see to that.
No one touches his daughter.
He's removed me from her life.
He's sent me to hell where every day is a bloodbath.
If he thinks he's won, he's wrong.
Every battle is won before it's fought and she won this battle a long time ago.
I surrendered in our war of hearts and now I'll fight to the death for my queen.
💗 NEW RELEASE / REVIEW / GIVEAWAY 💗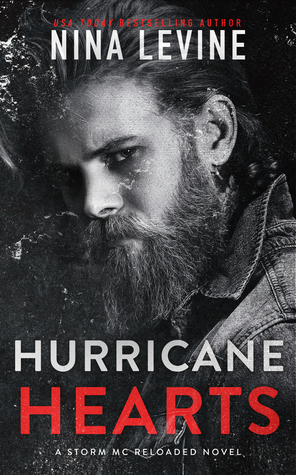 A standalone Storm MC Reloaded novel.
She walked away from me five years ago.
She ran and took my heart with her.
Now I want it back, and hers too.
She can tell me no.
She can try to hide.
She can take her time.
But I'm a man on my knees.
Birdie Beaumont will be mine again.
My first lie had been to save us.
My second lie had been to save him.
My third lie broke me.
I still love him just as much as I did when I left him.
But I can't have him.
Not after what I did.
Not after keeping it from him all this time.
Winter Morrison will never forgive me for what I did.
Yet Raphael is not the only one with a mission. Maria is not quite what she seems. And as her secrets and Raphael's unravel, Maria begins to question everything she thought she knew—about evil, about the place she calls home, and about the beautiful sinner she was sent to destroy.
Dark Contemporary Romance. Contains sexual situations, violence, sensitive and taboo subjects, offensive language and topics some may find triggering. Recommended for age 18 years and up.
The Fallen: Genesis a prequel novella in The Deadly Virtues Series and MUST be read before RAPHAEL (DV: book one).
✦ #NewRelease ✦ #Review ✦ #Giveaway ($50.00 Amazon Gift Card)
It was a bad start to my week.
Or shall I say, he was a bad start to my week.
Ashton Scott.
Presumptuous, arrogant asshole.
He barrelled into my office and demanded I sell him my property.
I said no. Never.
He said everything is for sale.
He also said he always gets what he wants.
Well, Ashton Scott can kiss my ass. He's not getting this.
There's one problem with that.
The man just doesn't give up. And now he's decided he wants me, too.
He's sexy AF.
He wears a suit like nobody's business.
And his bossiness turns me on in ways I can't even understand.
But I'm not going down without a fight.
Or at least, I wasn't...
My fight is what Ashton loves the most.
Of course it is.
Send wine.
✦ #NewRelease ✦ #Review ✦ #BadassBikerAlert ✦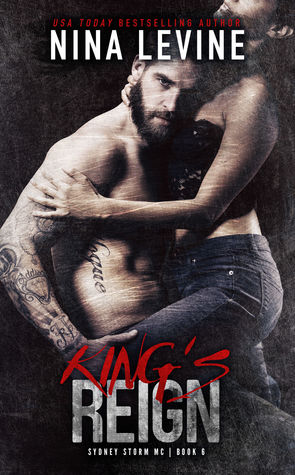 The epic conclusion to King's story.

I was chasing pure darkness.
Succumbing to the needs I'd forced to the far edges of my soul.
Running like a madman towards evil.
Then I found her.
She breathed life into me when I hadn't thought there was any life beyond what I knew.
She gave me hope after I'd forgotten what it was.
She helped quiet the demons raging deep inside me.
Now I will lay myself bare for her.
I will bleed for her.
I will love her madly, deeply, passionately, completely.

This is the conclusion to King's story. All the ugly and all the beautiful, by the end of this duet you will come to understand the man behind the club.

King's story is told over two books - King's Wrath & King's Reign.
✦ #NewRelease ✦ #Review ✦ #BadassBikerAlert ✦ #Giveaway ✦
Finally meet the enigma that is King.
Our love wasn't like everyone else's.
There wasn't a first date or flowers and gifts.
We didn't have a song or cute nicknames for each other.
There were no calls during the day to check in with me, no coming home to cook me dinner, and no foot massages at the end of a long day.
That wasn't how he loved.
But love me he did.
Madly, deeply, passionately, completely.
King loved with everything he had.
He just loved a little differently to most.
This is King's story. From the beginning. All the ugly and all the beautiful, by the end of this duet you will come to understand the man behind the club.
King's story will be told over two books – King's Wrath & King's Reign..
King's Wrath will be out on the 30th April
King's Reign will be out on the 31st May
*This series can be enjoyed without reading the original Storm MC Series*
✦ #NewRelease ✦ 20 full-length books! ✦ 99¢ Sale! ✦ #Giveaway (18 Signed Paperbacks!) ✦
#BeMine
A collection of the first-in-the-series from TWENTY of today's must-read authors.

With over 5,000 pages in a delicious variety of romance genres, this collection of full-length books is sure to satisfy your every literary need—and desire.

From dark to light, funny to angsty, bad boys to bad girls, and everything in between, you're guaranteed to find your next favorite series.

This collection includes:
The Prince and the Player by Tia Louise
After the Storm by M. Stratton
Love Under Construction by M.C. Cerny
Jase by MJ Fields
Riddick by Kathy Coopmans
The Azure Kingdom by Michelle Dare
A Beautiful Mess by T.K. Leigh
Consensual by Katherine Rhodes
Adam's Apple by Liv Morris
Offbeat by S. Moose
Relent by Nina Levine
The Promise by Kate Benson
Hard by Scott Hildreth
A Special Obsession by A.M. Hargrove
Crazy Maybe by A.D. Justice
Betrayal by Aleatha Romig
The Proposition by Katie Ashley
Rush by C.A. Harms
Throttle Me by Chelle Bliss
Luca by Gina Whitney
✦ #NewRelease ✦ #Excerpt ✦ #Review ✦ #Giveaway (Mug, Pillow & Signed Paperback) ✦
The Sydney Storm MC are back and war is coming.
Monroe Lee is a handful.
She fights me, challenges me and tries to resist me.
Where I'm jagged, she's smooth.
Where I'm dark, she's pure.
Where I'm broken, she's whole.
I am not a good man.
I've hurt everyone I've ever loved.
I should walk away before I ruin her too.
But fuck, we are fire together.
And I've been out in the cold too long.
At a time when everything is falling down around me, she might just be my saviour.
This story contains all the panty-melting sexiness and alpha goodness that Nina Levine books are known for.