Nowhere Girl (Foundlings, #1) by Fiona Keane
Genre: YA Contemporary Romance
Release Date: December 12, 2017
Publisher: Limitless Publishing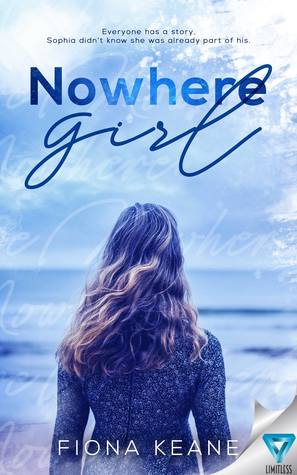 Sophia… 

They thought sending me to this supposed tropical paradise would keep me safe. But there's no place safe for me now. Not when the memories won't leave me alone. 

I didn't know what the universe had in store for me, but I definitely didn't expect Jameson Burke. People think he has more secrets than I do, but he showed me his true self—his smile, his thoughtfulness, his love. 

I can't afford to fall so far, so deep. Not after what happened. I should run, but somehow my heart keeps coming back to him... 

Jameson… 

I had my own reasons to run. Little did I know the most important piece of my story started and ended with the quiet girl sitting next to me in seventh period. 

Sophia Reid's shy smile brought my soul out of hiding. Through her, I learned what starting over really means. 

But if I give in to this love, I'll put us both in danger. 

For a short time, I was whole again, but what they say is right. The old me is dead, and the new one will never know love again.
Jeri's Book Attic - "It is such an amazing feeling to discover a new author you like and it is even more amazing if you recognize it's a debut for the author too."
Nowhere Girl (Foundlings, #1) by Fiona Keane




Laura's rating: 5 of 5 iScream Cones

Nowhere Girl is Fiona Keane's debut book and I have to say she did an awesome job with it. When I read the blurb, I knew I had to get my hands on this one. I don't read a lot of YA books, but when I do I try to find ones that grab my attention from the very beginning and hold it for the entire book. Nowhere Girl definitely delivers! The characters are well written, the storyline is unique, refreshing, gripping and heartbreaking at times. Can two very broken characters find comfort with one another or will the destruction of their pasts create even more turmoil and heartache for them?

Sophia Reid is an introvert. She prefers to be by herself, away from the prying eyes and questions of others. When her world is shattered right before her very eyes she finds herself being carted off to live with her Aunt across the country, just four weeks before she is set to graduate high school. The move from Oregon to Florida is a huge adjustment, not to mention living with her Aunt, who has a very busy life before Sophia was added to the mix. Now Sophia is faced with trying to deal with shambles that are her life while finish high school in a new state, a new town and a whole lot of new peers. When she catches the eye of Jameson Burke, a fellow classmate who has secrets as well.

Jameson Burke wants nothing more than to escape the life that he currently lives. His tragic past has him living with his Aunt and Uncle, two people who care more about social status, money and trips than the well being and healing of their nephew. With graduation just around the corner, Jamie can only hope that maybe, just maybe there is a light at the end of the tunnel. Meeting Sophia Reid throws him a little off-kilter. For once he starts to feel alive, to feel a bit more normal, but his past has a way of creeping up on him and he is questioning everything all over again.

Nowhere Girl is moving and gripping. It is a bit of a cliffy as well. Something that I know some readers will not like. I for one do not mind them if they are well written and this one is. I look forward to reading the next book in this series. Fiona Keane is an author to watch out for. She definitely delivers a great, quick, refreshing, page turner that will have you damn near on the edge of your seat. Grab your copy now and see just how awesome Nowhere Girl is.

5 iScream Stars
Fueled by coffee and rainy days, shelves of books consuming her home in the Pacific Northwest, and a vivid imagination, Fiona writes about love because she believes the world needs more of it. She could spend eternity lost in a story, taken into someone's thoughts while she is left lingering there long after the pages have turned. Fiona works to meld themes in the current world and spin them into stories of longing, determination, and hope. Her characters are relatable and relevant, as they battle their own fictional version of existence.