From
New York Times
bestselling author Penelope Ward comes a friends-to-lovers story spanning more than a decade…
At first, I thought I'd hate spending the summer with Archie Remington—the conceited son of my parents' friends.
What I knew about Archie: he was gorgeous, pre-law, and had always treated me like I didn't exist when we were younger.
When our families bought a house together on an island in Maine, he and I were forced to share a bathroom.
The boy I remembered was now a full-grown man—but with the same attitude.
After a rough start, Archie and I unexpectedly started getting along one day and eventually became friends. We shared secrets and bonded during our morning jogs. I discovered that Archie had a wild spirit and that he struggled to conform to his father's expectations.
Things were cool until I had to go and ruin it, getting drunk one night, and blurting out my fantasy—involving him.
I took it back, but it was too late. Archie had heard me loud and clear. After that, we never quite knew how to toe the line.
When that summer came to an abrupt and shocking end, I headed back to college, unsure if anything would ever be the same again.
Across the miles over the years, he and I stayed in touch as friends, but fate and timing always kept us from becoming more.
You know the saying: If two people are meant to be, they'll find their way back to each other?
Let's just say Archie came back into my life in a way I would've never expected.
And this time, my heart would really be put to the test.
✦ #NewRelease ✦ #Review ✦
From New York Times bestselling author Penelope Ward, comes a new standalone novel.
What do you do when a sexy, older man moves into your family's summer rental?
Well, apparently, you make a fool of yourself—over and over. Things didn't exactly get off on the right foot with Noah Cavallari. Our first encounter was embarrassing, to say the least.
But despite that, I found myself waking up every day with a newfound energy. Nothing exciting ever happened on the lake—not until Noah moved into the small boathouse on our property. He'd booked it for the entire summer…and I was still trying to figure out why.
When my mother became ill, I inherited the responsibility of making sure our guests were well taken care of. I should have been in college. Instead, I was living my best life…as a maid.
Dark, handsome, and mysterious, everything about Noah screamed forbidden.
I knew he was just passing through town for the summer.
I knew he was probably too old for me.
Yet, I was drawn to him.
Not to mention, he tried to save my life when he mistakenly thought I was drowning.
I wanted him and made no secret of it.
His own attempts to warn me away soon gave way to late-night moonlight chats by the lake. We were slowly easing into a friendship that was gearing up to explode into something I might not recover from.
Because he's leaving at the end of the summer.
And I have no idea what I'll do when August ends.
✦ #NewRelease ✦ #Excerpt ✦ #Review ✦
From New York Times bestselling authors Vi Keeland and Penelope Ward comes an unexpected love story of secondhand hearts and second chances…

It all started with a mysterious blue note sewn into a wedding dress.

Something blue.

I'd gone to sell my own unworn bridal gown at a vintage clothing store. That's when I found another bride's "something old."

Stitched into the lining of a fabulously feathered design was the loveliest message I'd ever read: Thank you for making all of my dreams come true.

The name embossed on the blue stationery: Reed Eastwood, obviously the most romantic man who ever lived. I also discovered he's the most gorgeous. If only my true-love fantasies had stopped there. Because I've since found out something else about Mr. Starry-Eyed.

He's arrogant, cynical, and demanding. I should know. Thanks to a twist of fate, he's my new boss. But that's not going to stop me from discovering the story behind his last love letter. A love letter that did not result in a happily ever after.

But that story is nothing compared to the one unfolding between us. It's getting hotter, sweeter, and more surprising than anything I could have imagined.

Something new.

But I have no idea how this one is going to end . . .
✦ #NewRelease ✦ #Review
From NY Times, USA Today, and #1 Wall Street Journal Best Selling Author, Penelope Ward, comes a new, sexy standalone novel.
We met in the least likely of places. It started out innocently enough. I was "ScreenGod" and she was "Montana," but of course, those weren't our actual names, just the virtual cloaks we hid behind.
Logging in at night and talking to her was my escape—my sanctuary.
Her real name was Eden, I'd soon come to find out.
From the first time we connected online, I found myself transfixed.
She was an addiction.
At first, we knew nothing about each other's real identities…and she was adamant that we keep things that way. Anonymity had no effect on our unstoppable chemistry, though. If anything, it allowed us to open up even more in ways we may not have otherwise.
Eden was funny, intelligent, gorgeous—everything I'd ever wanted in a woman.
But I couldn't really have her.
I had accepted things would have to stay the way they were—until the day I found a clue that led me straight to her.
So I took a chance.
And that was when our love story really began.
✦ #BlogTour ✦ #Review ✦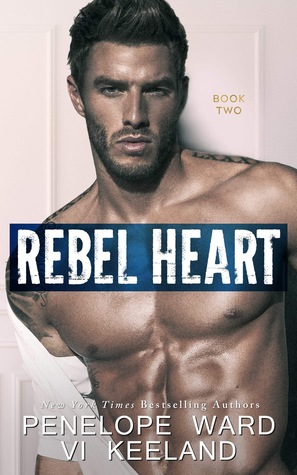 Rush and Gia's story continues in the gripping conclusion to Rebel Heir…
How to screw up a great summer in the Hamptons:
Sleep with your boss. Check.
Blow all your money on a rental you can't afford. Check.
How to walk away from a man you fall in love with at the end of a summer:
…I'll let you know when I figure it out.
Rebel Heir is the second book in the Rush Series Duet. Book One, Rebel Heir, is available for sale now.
✦ #NewRelease ✦ #ReviewBlitz ✦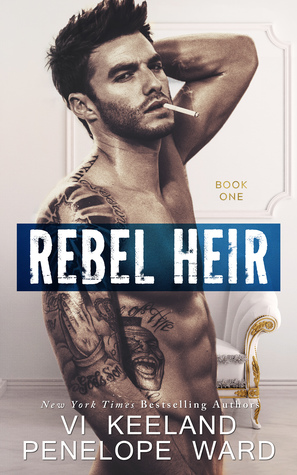 From New York Times Bestselling authors Vi Keeland and Penelope Ward, comes the first book in a new, sexy duet.
How to kick off a great summer in the Hamptons:
Snag a gorgeous rental on the beach. Check.
Get a job at a trendy summer haunt. Check.
How to screw up a great summer in the Hamptons:
Fall for the one guy with a dark leather jacket, scruff on his face, and intense eyes that doesn't fit in with the rest of the tony looking crowd. A guy you can't have when you'll be leaving at the end of the season.
Check. Check. Check.
I should add—especially when the guy is your sexy, tattooed God of a boss.
Especially when he not only owns your place of employment but inherited half of the town.
Especially when he's mean to you.
Or so I thought.
Until one night when he demanded I get in his car so he could drive me home because he didn't want me walking in the dark.
That was sort of how it all started with Rush.
And then little by little, some of the walls of this hardass man started to come down.
I never expected that the two of us, seemingly opposites from the outside, would grow so close.
I wasn't supposed to fall for the rebel heir, especially when he made it clear he didn't want to cross the line with me.
As the temperature turned cooler, the nights became hotter. My summer became a lot more interesting—and complicated.
All good things must come to an end, right?
Except our ending was one I didn't see coming.
Rebel Heir is the first book in the Rush Series Duet. Book Two, Rebel Heart, will release six weeks later on May, 22, 2018.
✦ #NewRelease ✦ #ReviewBlitz ✦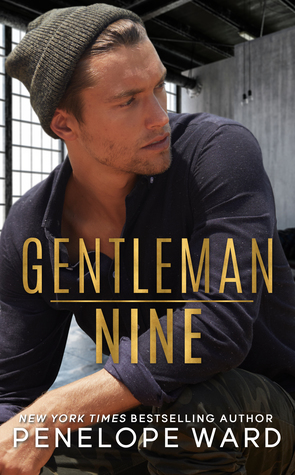 From New York Times bestselling author Penelope Ward, comes a new, sexy standalone novel.

Growing up, the three of us were friends.
He was the nerd.
I was the playboy.
She was the beauty.

Deep down, I only ever wanted her. I kept it inside because Rory and I made a pact that our friend, Amber, was off-limits.

He lied.

I went off to college, and he got the girl.
Amber never knew how I felt.
They were together for years—before he broke her heart.

Through it all and across the miles, she and I casually stayed in touch.
When my job sent me to Boston for a three-month contract position, Amber let me stay in her spare room.

Still reeling from her breakup, she'd sworn off men.
One night, I opened her computer to find the shock of my life. She'd hesitantly contacted a male escort company. Afraid to date and get her heart broken again, she was looking for sex with no strings.
Every emotion imaginable ran through me: protectiveness, jealousy—curiosity.
Amber had chosen Gentleman Number Nine and sent him a message.
She opened up to him, confessing, among other things, her physical attraction to her friend—me. But she considered me off-limits—and she thought I was a manwhore. (Ironic, considering the circumstances.)

Eventually, she set up a date to meet Gentleman Nine at a hotel.
When she showed up several nights later to meet him, she was stunned to see me standing there—with an offer I hoped she wouldn't refuse.
✦ #NewRelease✦ #ReviewBlitz ✦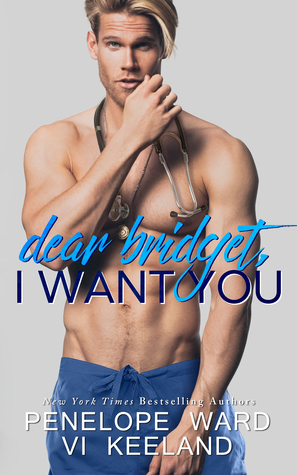 From the New York Times Bestselling authors of Stuck-Up Suit and Mister Moneybags, comes a sexy new standalone novel.
Dear Bridget,
I'm writing this letter because it's highly doubtful I'll ever garner the courage to say this to your face.
So, here goes.
We're totally wrong for each other. You're the proper single mum with a good head on your shoulders. I'm just the carefree British doctor passing through town and temporarily living in your converted garage until I head back to England.
But here's the thing… for some bloody reason, I can't stop thinking about you in very inappropriate ways.
I want you.
The only reason I'm even admitting all of this to you right now is because I don't believe it's one-sided. I notice your eyes when you look at me, too. And as crass as I appear when we're joking around about sex, my attraction to you is not a joke.
So, what's the purpose of this note? I guess it's a reminder that we're adults, that sex is healthy and natural, and that you can find me just through the door past the kitchen. More specifically, it's to let you know that I'm leaving said door cracked open from now on in case you'd like to visit me in the middle of the night sometime.
No questions asked.
Think about it.
Or don't.
Whatever you choose.
It's doubtful I'll even end up sliding this letter under your door anyway.
–Simon
✦ #NewRelease ✦ #ReviewBlitz ✦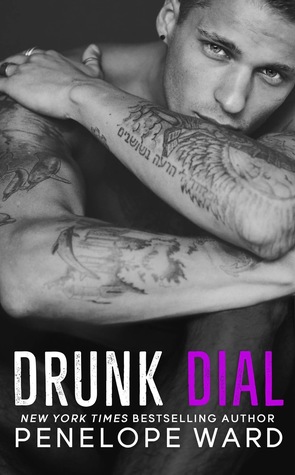 From New York Times bestselling author Penelope Ward, comes a new, sexy standalone novel.
It seemed like a good idea at the time. Look up Landon Roderick, that boy from childhood whom I'd never been able to forget—even though he so easily forgot about me—and call him.
Then again, anything sounds like a good idea when you've had a little too much wine before bed, right? It was supposed to be just a quick, meaningless, prank call. Instead, I went off on him—unloading thirteen years of pent-up emotions.
I didn't think he'd call me back.
I certainly could never have anticipated the weeks of sexually tense phone conversations that followed as I got to know the man he'd become.
Turned out, Landon had never really forgotten me, either. That special connection we had was still there. I opened up to him, but there were also things about me he didn't know. And he had his own secrets.
Over the countless hours we talked on the phone, I wondered what would happen if we actually saw each other. One night, I did something impulsive again. Only this time, I went to the airport and booked a ticket to California. We were about to find out if one phone call could bring two lost souls together or if my drunk dial really was all just a big mistake.
A complete STANDALONE.