Rebel Heart (Rush Series Duet, #2) by Penelope Ward & Vi Keeland
Title: Rebel Heart
Series: The Rush Series, #2
Authors: Vi Keeland & Penelope Ward
Genre: Contemporary Romance
Release Date: May 22, 2018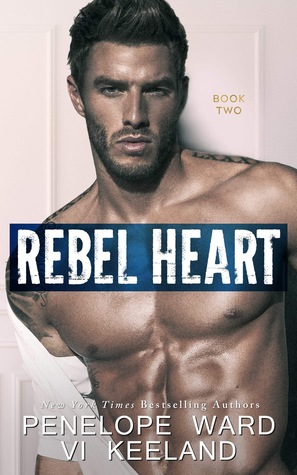 Rush and Gia's story continues in the gripping conclusion to Rebel Heir…

How to screw up a great summer in the Hamptons:

Sleep with your boss. Check.

Blow all your money on a rental you can't afford. Check.

How to walk away from a man you fall in love with at the end of a summer:

…I'll let you know when I figure it out.

Rebel Heir is the second book in the Rush Series Duet. Book One, Rebel Heir, is available for sale now.



Rebel Heart (Rush Series Duet, #2) by Penelope Ward & Vi Keeland

Tricia's rating: 5 of 5 iScream Cones

The Rush Duet is now complete and my fav writing duo-Penelope Ward and Vi Keeland did this book some righteous justice!!!

Y'all when Rebel Heart landed on my Kindle, I thought I was going to pass out cuz I have been waiting for this second book in the Rush Series Duet to come out!!! Eeeppp I am still giddy and I just finished reading, but OMG it was sooo freaking good.

FYI...Yesss you have to read Rebel Heir first cuz you will be sooo lost if you only read book 2..lol

Soo Rebel Heart picks up pretty much where we left off in Rebel Heir. You are flipping through those pages like a mad woman trying to find out what you are dying to know when book one ended in that freaking cliffy...but don't you worry ladies, you now have book 2 and you will not have to wait like we did..lol So goo one click Rebel Heart and get lost in everything that is Rush and Gia.

I gave Rebel Heart 5 "Ooohhhh sooo Yummy" iScream Cones!! I had sooo many emotions while reading this series and I could not get enough!!!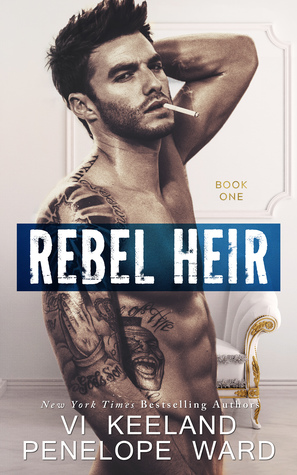 Vi Keeland is a #1 New York Times, #1 Wall Street Journal, and USA Today Bestselling author. With millions of books sold, her titles have appeared in over ninety Bestseller lists and are currently translated in twenty languages. She resides in New York with her husband and their three children where she is living out her own happily ever after with the boy she met at age six.
Penelope Ward is a New York Times, USA Today and #1 Wall Street Journal bestselling author.

She grew up in Boston with five older brothers and spent most of her twenties as a television news anchor. Penelope resides in Rhode Island with her husband, son and beautiful daughter with autism.

With over a million books sold, she is a seventeen-time New York Times bestseller and the author of over fifteen novels, including RoomHate which hit #2 on the New York Times bestseller list and #1 on the Wall Street Journal bestseller list. Other New York Times bestsellers include Stepbrother Dearest, Neighbor Dearest, Drunk Dial, Cocky Bastard, Stuck-Up Suit, Playboy Pilot and Mister Moneybags (the latter four co-written with Vi Keeland).
Dear Bridget, I Want You
Amazon: http://bit.ly/2BzYpv8
iBooks: https://apple.co/2simkap
Nook: http://bit.ly/2gZ1Gfs
Kobo: http://bit.ly/2vSMrHi
Mister Moneybags
Amazon: http://bit.ly/2o9AdbI
iBooks: https://apple.co/2kIiGaI
Nook: http://bit.ly/2ENUyg1
Kobo: http://bit.ly/2nXfbuu
Playboy Pilot
Amazon: http://bit.ly/2ERPAyS
iBooks: http://apple.co/1Wb06Cf
Nook: http://bit.ly/2c9vRdV
Kobo: http://bit.ly/2ctb6dv
Stuck-Up Suit
Amazon: http://bit.ly/2o9g0Tb
iBooks: http://apple.co/1Qbwy57
Nook: http://bit.ly/29vrQhV
Cocky Bastard
Amazon: http://bit.ly/2BB9yff
iBooks: http://apple.co/1PffE2J
Nook: http://bit.ly/1EjxNpY
Kobo: http://bit.ly/1UxCSUO