SHADES by Jaime Reese
Title: SHADES
Author: Jaime Reese
Cover Designer: Reese Dante
Genres: M/M Contemporary Romance, Romantic Suspense
Release Date: May 23, 2108


Killian Marks is a third-generation hitman. After hunting monsters for over twenty years, he lives under no illusions of happily ever afters and fairy tales. Until he meets a man who threatens to disarm him, by giving him hope for a future and showing him there's more to life than just death.

For Nick, living in shadows is second nature. He's all too familiar with the dark side of humanity and knows how delicate life can be. Each new day is a gift, even though it means doing it alone. But he'll risk his survival for the one man who awakens something deep within and leaves him yearning for more.

Nick wants to solve the mystery behind the dark, brooding man, while Killian craves the life and light emanating from Nick. They soon discover they have more in common than either could have anticipated. With both their lives and hearts at stake, they must confront the ghost from Nick's past intent on tying up a loose end. Only then will they truly find peace, and discover the shades of life in between.



SHADES by Jaime Reese

Laura's rating: 5 of 5 iScream Cones

I had previously read another book by this author, so when the blog was asked if we wanted to review Shades, I jumped at the chance. Those that follow my reviews know I am a huge fan of well written M/M storylines. Once I read the blurb I was all the more intrigued by what this book was about and could not wait to get the chance to see where Ms. Reese would be taking me on my next reading journey. The cover alone holds this little bit of darkness and mystery to it and that definitely helped to pique my interest as well. Once I sat down and started, I struggled to put this one down. I was hooked.

Shades tells the story of a Killian "Ian" Marks, third generation hitman and his methodical practices to get his man. His character is not your typical twenty-something, but a man in his early forties, who is still in tip-top shape, but is starting to feel the strain that the job and lifestyle he leads needs to come to a close. With more money than he knows what to do with Killian has developed one crutch in the last little bit, Nick, a local waiter, who is one of the very few out there who is not afraid of him. Killian finds himself craving the attention that Nick provides him, no matter how small a dose he may get. He sees in Nick all the things that he is not, light, laughter and love. They both have plenty of buried secrets and will need to find ways to overcome them if they plan to make things work between them. Can their differences be set aside and lifestyles changed in order to make a relationship work or are they so different, that no matter the chemistry between them, they will falter even before they get the chance to really know one another?

Killian and Nick are both such strong characters. Both have issues in their pasts that they need to overcome, but together they are awesome. The caring, the banter, the love and support that they show one another. The want and need to take care of each other is greater than the need to care for themselves. Throw in a dose of suspense and mystery and you have the makings of an awesome, sexy, gritty story that had me wanting more. Shades is well written and engaging. Killian and Nick are so right for one another and what they have is explosive.

5 iScream Stars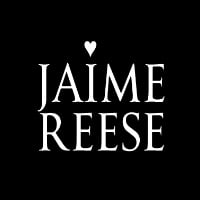 Jaime Reese is the alter ego of an artist who loves the creative process of writing, just not about herself. Fiction is far more interesting. She has a weakness for broken, misunderstood heroes and feels everyone deserves a chance at love and life. An avid fan of a happy ending, she believes those endings acquired with a little difficulty are more cherished.