✦ #BlogTour ✦ #Excerpt ✦ #Review
I'm Evan Cook—billionaire tech entrepreneur and widower. Professionally, I've got it all. But since my wife died, my personal life has fallen apart. Remarrying seems like the obvious answer, so I place an ad. I'm not asking for much. The ideal woman only needs to be smart, organized, pretty, and helpful—both in and out of bed—without expecting romance. I never thought to look right in front of me…but it turns out that Nia Wright, my sexy, sassy assistant, just might be the perfect candidate.
After an unexpectedly hot night together, I'm ready to stop interviewing strangers and simply marry her. On paper, she ticks every box on my list. Best of all, she's far too sensible to fall for me. I didn't see the flaw in my logic until it was too late. I never thought I'd lose my heart for the first time. And I definitely never imagined Nia could consume me. But she's harboring a secret that could tear us apart. Can I prove I more than crave her before it's too late?
✦ #BlogTour ✦ #Excerpt ✦ #Review ✦
Heavenly Young doesn't have time for romance. The innocent nursing student is struggling to care for her ailing father, keep a roof over their head, and start a new career. But fate decides to complicate her world even more by putting two very different men in her path and forcing her to make a choice that will change her life forever.

Dr. Ken Beckman—vascular surgeon by day, super-alpha by night—has three hard-and-fast rules: Never date where he works, never touch vanillas, and never get tangled up with a virgin. But the moment he meets Heavenly, he aches to toss his scruples aside and claim the untouched beauty. She's not ready for someone like him…but he wants her too much to walk away—even though he's not the only man caught in her spell.

Seth Cooper, ex-cop turned private eye, isn't looking for a happily ever after, just a hot-and-sweaty good time. And the minute he claps eyes on Heavenly, he's all for coaxing the angel into his bed. But soon, she's so deep under his skin that he's willing to put his broken past behind him and turn his life upside down for her. But he's got competition…

When it came to helping friends, Beck and Seth were in sync. But now they're vying for the same girl, and the games get vicious—until they realize Heavenly is keeping secrets from them both. Will they call a truce and work together again before they both lose her for good?
For some reason, he thinks there's good left in me.
What if he's wrong?
Everyone knows a good boy can't turn a bad girl around.
Everyone knows it's always the other way.
Everyone…except him.
✦ #BlogTour ✦ #Excerpt ✦ #Review ✦
An all new sexy standalone novel from
New York Timesbestselling author Shayla Black.

I'm Noah Weston. For a decade, I've quarterbacked America's most iconic football team and plowed my way through women. Now I'm transitioning from star player to retired jock—with a cloud of allegation hanging over my head. So I'm escaping to the private ocean-front paradise I bought for peace and quiet. What I get instead is stubborn, snarky, wild, lights-my-blood-on-fire Harlow Reed. Since she just left a relationship in a hugely viral way, she should be the last woman I'm seen with.

On second thought, we can help each other…

I need a steady, supportive "girlfriend" for the court of public opinion, not entanglements. Harlow is merely looking for nonstop sweaty sex and screaming orgasms that wring pleasure from her oh-so-luscious body. Three months—that's how long it should take for us both to scratch this itch and leave our respective scandals behind. But the more I know this woman, the less I can picture my life without her. And when I'm forced to choose, I'll realize I don't merely want her in my bed or need her for a ruse. I more than love her enough to do whatever it takes to make her mine for good.

More Than Love You is a sexy and emotional standalone novel in the More Than Words Series.
✦ #ReleaseBlitz ✦ #Review ✦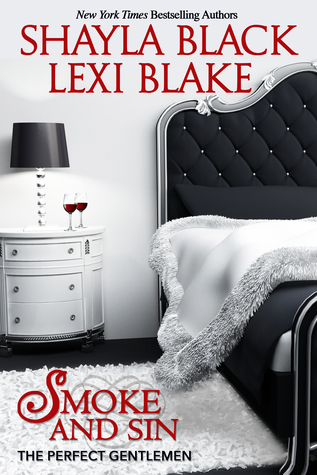 More than a decade ago, Roman Calder had a scorching affair with the sister of one of his best friends. Augustine Spencer drove him so crazy he thought of nothing but her. The only thing they did more often than heat the sheets was fight. Unprepared for the intensity of their relationship, Roman broke things off and concentrated on the things that made sense to him: his career and putting his best friend, Zack Hayes, in the White House.
Gus Spencer is known to Washington insiders as the president's secret weapon. Gorgeous and brilliant, Gus runs the press pool with the determination of a shark. No one dares to cross her, not when she's known for having a spine of steel. But long ago one man melted her down. Despite the fact that she'll never forgive Roman for breaking her heart, now that they work together she can't get him off her mind.
When a dangerous investigation leads both Roman and Gus to London, the heat between them becomes unbearable. As they begin to unravel an international conspiracy, they find themselves falling all over again. But when a killer threatens their world, can they fight to stay together or will the sins of their past keep them forever apart?