✦ #ReleaseBlitz ✦ #Review ✦ #RockstarAlert ✦
Spencer Hailstorm.
Leather pants? Check.
Tormented Soul? Check.
Rock star extraordinaire? Check.
He's the guy most women would pay to have break there hearts.
Except me. I already know how hard it is to get over him. Spencer made me believe in the notion of a soulmate at the age of seventeen. By twenty-three, he made me realize you can only truly hate someone you once loved.
Some people change the world.
Some people let the world change them.
Unfortunately, Spencer turned mine upside down.
Twice.
✦ #ReleaseBlitz ✦ #Review ✦
True power is never held by good men, only the most perfect of villains. And she and I are both villains…
I stole her from her precious cartel, and now she's my pretty little pawn. She should fear me, but she doesn't. I'll have to teach her…
I put a gun to her head and she holds a knife to my throat. Round and round we go, inviting the sickness that consumes us both. We play our twisted game with sweet threats and cruel promises, neither backing down. I crave her madness in the most depraved ways.
Only a woman as ruthless as Camilla could ever make me weak, and she'd love to watch me crumble.
Two very bad people who want very bad things are never safe together.
Some love stories have no heroes.
✦ #ReleaseBlitz ✦ #Excerpt ✦ #Review ✦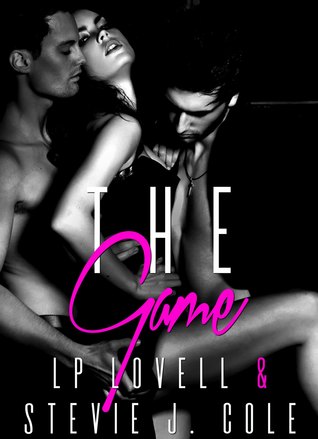 What would you do for one million dollars? Or rather, what wouldn't you do? Would you play a game?
One contract. Two Guys. Three players. Four Strikes. Five rules. Six zeros. Seven days.
No safe words. No questions. Complete submission. Are you game?