✦ #NewRelease ✦ 20 full-length books! ✦ 99¢ Sale! ✦ #Giveaway (18 Signed Paperbacks!) ✦
#BeMine
A collection of the first-in-the-series from TWENTY of today's must-read authors.

With over 5,000 pages in a delicious variety of romance genres, this collection of full-length books is sure to satisfy your every literary need—and desire.

From dark to light, funny to angsty, bad boys to bad girls, and everything in between, you're guaranteed to find your next favorite series.

This collection includes:
The Prince and the Player by Tia Louise
After the Storm by M. Stratton
Love Under Construction by M.C. Cerny
Jase by MJ Fields
Riddick by Kathy Coopmans
The Azure Kingdom by Michelle Dare
A Beautiful Mess by T.K. Leigh
Consensual by Katherine Rhodes
Adam's Apple by Liv Morris
Offbeat by S. Moose
Relent by Nina Levine
The Promise by Kate Benson
Hard by Scott Hildreth
A Special Obsession by A.M. Hargrove
Crazy Maybe by A.D. Justice
Betrayal by Aleatha Romig
The Proposition by Katie Ashley
Rush by C.A. Harms
Throttle Me by Chelle Bliss
Luca by Gina Whitney
✦ #ReleaseBoost ✦ #Review ✦ #Giveaway ($100 Victoria Secret's Gift Card, 5 Signed Paperbacks & 10 eBooks!) ✦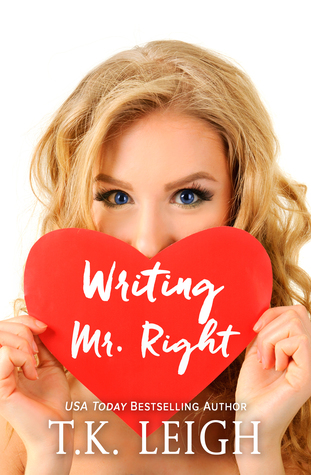 A brand new sexy, flirty Stand Alone Rom Com from USA Today Bestselling author T.K. Leigh!
My name is Molly Brinks, but most people know me as Vivienne Foxx, bestselling author of chance meetings, stolen glances, and the much-needed happily ever after. My addictions include coffee, home improvement television, and the occasional pint of ice cream. The love of my life is an eighty-pound labrador retriever named Pee Wee.
At the age of twenty-nine plus one, I am at the top of my game…professionally. My personal life is a completely different story, one best left untold. Success has its sacrifices and I've been more than happy to put my search for Prince Charming on the back burner while I create fictitious tales of the naïve virgin, the broken girl with a torrid past, and the strong-willed student finding their own Mr. Right…
Until one hell of a case of writer's block and a tight deadline set by my publisher forces me outside of my cozy downtown Boston apartment in search of inspiration.
Armed with an account on every dating website out there, I devise a plan… Meet some nice, professional men. Go on a few dates. Hope one of them has the spark I need to finish my book. Then walk away.
But plans are meant to be broken.
My name is Molly Brinks, and this is my story about Writing Mr. Right.