Tag:
multicultural & Interacial
✦ #BlogTour ✦ #Review ✦ #HockeyHunk ✦
He's known as Father Anton to his teammates—the brooding, sexy captain of the NHL's Chicago Blaze has a reputation for…not having a reputation. Just like his diet and sleep routines, celibacy is part of Anton Petrov's on-ice mojo. Or so they say. Anton stays mum on the subject. If the world thinks he chooses to abstain from sex, so be it. Better that than the truth getting out: there is a woman he burns for, but he can never have her. She's his teammate's wife, after all.
Mia Marceau is finally on her own. Now that she and her husband are living apart, she's finding the peace she was desperate for. She spends her days in classes and late nights bartending, making her own way in the world at last. After what she's been through, as long as her husband leaves her alone, she doesn't plan to rock the boat. He still has the power to hurt those dearest to her, and she can't demand a divorce with such a high cost.
A chance encounter with Mia has Anton hoping for a shot he never thought he'd get. And while she's drawn to the intense, serious hockey center, Mia's leery about playing with fire. That's all Anton has ever known for Mia, though—a living, burning desire that won't be denied—no matter the cost
✦ #BlogTour ✦ #Excerpt ✦ #Review
I'm Evan Cook—billionaire tech entrepreneur and widower. Professionally, I've got it all. But since my wife died, my personal life has fallen apart. Remarrying seems like the obvious answer, so I place an ad. I'm not asking for much. The ideal woman only needs to be smart, organized, pretty, and helpful—both in and out of bed—without expecting romance. I never thought to look right in front of me…but it turns out that Nia Wright, my sexy, sassy assistant, just might be the perfect candidate.
After an unexpectedly hot night together, I'm ready to stop interviewing strangers and simply marry her. On paper, she ticks every box on my list. Best of all, she's far too sensible to fall for me. I didn't see the flaw in my logic until it was too late. I never thought I'd lose my heart for the first time. And I definitely never imagined Nia could consume me. But she's harboring a secret that could tear us apart. Can I prove I more than crave her before it's too late?
✦ #ReleaseBlitz ✦ #Review ✦ #ManOfTheMonth ✦
There are a million reasons why I need to stop thinking about Taylor D'Angelo naked.
She's too young for me, for starters.
She's too ambitious.
She's my job.
Romance was the last thing on my mind when I agreed to look into her stalker as a favor.
Now, she's all I can think about–and in every position I can imagine.
I'm not the only one obsessing.
The threats against her are intensifying along with our connection.
If I give in, if I let our bodies take over, it could draw her stalker out.
Our passion could save her.
Or it could destroy us both.
Meet Mr. August – He'll do anything to protect her.
**Shake It Up is part of a binge read series by New York Times, USA Today, Wall Street Journal, Publishers Weekly, and #1 International bestselling author of the million copy Stark series, J. Kenner.
Each book in the series is a STANDALONE novel with NO cliffhanger and a guaranteed HEA!
✦ #NewRelease ✦ #Review ✦ 99¢ Sale! ✦
Everything in moderation. Including virtue.
I step off the plane in Madrid and meet his warm eyes. His crooked smile. His devastating charm.
Worse, he's courteous. Honorable. Sensuous. Impossibly attractive.
Tavo awakens my desires—my body—without even touching it.
I don't want to be attracted to him. I've made my promises.
My future has already been determined. I'm wearing a ring.
But I can't control this pull to him.
He wants to explore my shadows.
I want to get out of the light.
I shouldn't feel this way…
Problem is, I can't restrain my heart.
✦ #BlogTour ✦ #Excerpt ✦ #Review ✦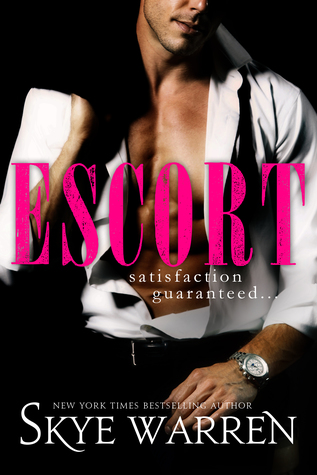 There is no shame in pleasure. And no love in business.
I have a blind date tonight, and I know with 100% certainty that I'm getting lucky. There shouldn't be any surprises, not for one as jaded as me, but when I walk into the penthouse suite of L'Etoile, everything changes.
1) For one thing, Bea is heartstoppingly gorgeous. Pale green eyes and endless freckles. Curves I want to spend all night exploring, as if her body was made for me.
2) Her innocence makes me want to use my entire inventory of bedroom tricks on her and then invent a few more.
3) Except that… she's a virgin.
I can initiate her into the world of desire without letting her get attached, can't I? A few hours of tutoring, and at the end of the night a small fortune will be deposited into my bank account.
Yes, you read that right. There are many words for what I do. After all, mine is the oldest profession. I'm an escort, which means this date is nothing more than a mutually enjoyable transaction.
But once I realize one night with her won't be enough, I'm the one who's screwed.
✦ #BlogTour ✦ #Excerpt ✦ #Review ✦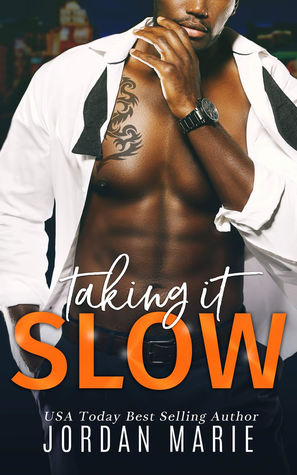 A bottle of tequila

10 lime wedges


1 sexy blonde


Add in a crazy Vegas weekend

Lick and Swallow.

What do you get? A recipe for disaster.

Titan
Last night I got married.
I think.
I'm not exactly sure.
I was drunk off my ass, so it's not exactly crystal clear.
But, I woke up with a ring on my finger, a marriage certificate, and a sneaking suspicion I had a wild wedding night.
Oh, and a bride who is long gone.

Apparently, what happens in Vegas doesn't always stay here. Sometimes it takes off running.
But a runaway bride is the least of my problems.

Now I'm chasing after my runaway bride with divorce on my mind.
What could go wrong?
Besides everything.

This is book 3 in the series, but is self-contained and can be read as a standalone. HEA inside and absolutely no cheating of any kind.
✦ #BlogTour ✦ #Excerpt ✦ #Review ✦
I'm not a good man, and I've never pretended to be. I don't believe in goodness or God or any happy ending that isn't paid for in advance.
What do I believe in? Money. Sex. Macallan 18.
They have words for men like me—playboy. Womanizer. Skirt chaser.
My brother used to be a priest, and he only has one word for me.
Sinner.
***Sinner is a standalone companion to Priest about Father Bell's brother Sean. You do not have to read Priest or Midnight Mass to read Sinner.***
✦ #BlogTour ✦ #Excerpt ✦ #Review ✦ #BadassBikerAlert ✦

A broken woman.
A damaged man.
A free spirit intent on saving them both.

Elysia 'Sia' Willis lives a solitary life. The only person in it is her big brother, Ky, vice-president of the infamous Hades Hangmen. She loves him, but she has absolutely no love for the outlaw MC he belongs to.
Raised in secret by her mother, Sia grew up separated from her brother and distant father. No one knew she even existed.

After the tragic murder of her mother, Sia spiraled into a rebellion against the rules of the Hangmen. A rebellion with dire consequences that now, years later, she still can't escape.

As she lives once again in secret, happy on her own at her secluded ranch, a devil from her past comes calling. A devil who wants to possess her once again and take her from the simple life she never wants to lose.
And he will stop at nothing to collect what he believes is his: her.

Valan 'Hush' Durand and Aubin 'Cowboy' Breaux have finally found a home in the mother chapter of the Hangmen. The notoriously private Cajun twosome have, for now, put aside what chased them from their beloved Louisiana. But as threats toward the club build, Hush and Cowboy are given a task—protect Elysia Willis at all costs. Cowboy welcomes the job of watching over the blond-haired, blue-eyed beauty.
Hush fights against it.
Scarred by events from his past and a secret that plagues his everyday life, Hush refuses to let anyone else get close. Only Cowboy knows the real him. Until a certain sister of the club's VP begins to slowly knock down his defenses, shattering the heavily built walls that guard his damaged soul . . . with his best friend leading the charge.

As lost and open hearts begin to meld, taking each other from indescribable pain to the never-before felt relief of peace, the newly-mended threesome must first endure one more rocky path.
Only then will they finally shake free of the shackles of their pasts.
Only then will they shed the bonds that have for too long held their happiness captive.
And there is only one way to survive that path . . . together.

Dark Contemporary MFM Romance. Contains scenes of violence and explicit sexual situations. Over 18's only.
✦ #ReleaseBlitz ✦ #Excerpt ✦ #Review ✦ #Playlist ✦ 99¢ Sale! ✦ #Giveaway ($50.00 Amazon Gift Card) ✦
Tanaka
I'm a good girl.
I live by a code that can't be bent or broken. It is my duty to my family to stay innocent and pure. To marry an Italian man. The stars are already aligned.
But Nikolai Kozlov re-writes my destiny with five simple words.
You belong to me now.
He's Russian mafiya. A thief. A skilled liar with no moral boundaries. He is everything I have been taught to hate. A man who stands for nothing. A man who takes what he wants without a second thought.
And what he wanted was me.
He thinks he controls my fate, but what he doesn't know is, sometimes it's the good girls you have to watch out for.
Nikolai
I'm a dangerous man.
I live by a code. The Vory code. It is my duty to my family to protect the brotherhood. To destroy anyone who threatens what we stand for, including her.
She's a dancer. A beautiful little doll. My prisoner, and my new favorite puppet. This mafia princess thinks she has me under her spell, but in the end, she is simply collateral.
It's a shame to destroy precious things.
But this is what bad men do.