Tag:
Second Chance Romance
You know that awful moment when you realize you accidentally slept with your best friend's older brother?
I met him on my last New Year's Eve in New York. Sparks flew. Madness ensued. And after the hottest night of my life, I ran out on him.
Three years later he and I come face-to-face again.
Now do I not only learn his name but realize the heat between us hasn't dissipated for a second.
Thankfully, I'm a woman who can spot his type from miles away. Especially when my friend goes on to explain just how off-limits her older brother is. A player who has wrecked her friends' hearts a time or twenty.
He doesn't agree.
In fact, the gorgeous and persistent man believes we should pick up exactly where we left off three years ago.
Sorry, not gonna happen. My life is already filled with more chaos than I can handle and the last thing I need is some hot playboy adding to it.
Only he turns out to be so much more than I expected. Intoxicating and impossible to resist—all over my place, his stairs, it doesn't matter. We're insatiable.
Now I just have to figure out how to keep my heart out of the game.
Not so easy to do when he's determined to win it.
From bestselling author, Dr. Rebecca Sharp, comes an emotional, second-chance standalone romance in the Carmel Cove series.
It took only a matter of moments to turn Cambria Mariano into a survivor.
Moving back home, a ghost of her former self, Cammie hoped family and a familiar routine would help her find a new normal.
But months and miles couldn't erase the trauma that had befallen her.
Something needed to change. Cammie knows she needs to fight for a stronger version of herself before she loses everything. Unfortunately, the only way to hone that fight has a name: Bennett Covington, her new martial arts instructor and the golden boy whose heart she broke.
Benny has always had his eye on the shy baker's daughter. Though the spark between them burns hotter than ever, he sees Cammie's heart is even more guarded. But Benny is a patient man; He'll give her time to trust herself—and him.
As Cammie's confidence returns, so do the demons from her past. To stop the crimes in town, she'll have to speak up against those who will do anything to keep her silent. And when she does, she'll risk not only her new life but her second chance at love.
Warning: This novel contains references to subjects that may be sensitive to some readers.
USA Today Bestselling author, Laura Lee, brings you a standalone story about love, loss, and second chances, set in Corinne Michaels' Salvation Society world.
I fell in love with Beckett Armstrong before either one of us knew what that meant. He was my first kiss. My first love.
My entire world.
We promised each other forever, and we meant it wholeheartedly. But unfortunately, when tragedy struck, love wasn't nearly enough to save us.
Little did we know... it would only get worse from there.
Twelve years later, Beckett and I wear our scars like finely crafted armor. We've been in survival mode for so long, we've forgotten how to live. After everything we've endured, can we move beyond the pain to forge a future together?
Or are we destined to repeat the mistakes of our past?
*REDEMPTION contains graphic scenes that some readers may find triggering.
We were made of moments.
A handful of nights.
Two weeks of passion.
Four years of denial.
Jesse
She was never mine to keep, but I took every second that girl was willing to give me.
I always knew she'd go back to him.
But I never expected she'd take a piece of me with her.
--
Hayden
He changed my life forever, and it happened long before our two weeks together.
I didn't mean to fall for him.
But how could I not when he gave me the most precious gift of all?
For a decade Marissa Parrish was able to hide the life she left behind. Her band, rock powerhouse Sailor Gray dominated the charts and kept tongues wagging. Not even the biggest Hollywood scandal could pull the queen from her throne. Not until he returned.
Grady Knight always dreamed of being a racecar driver in the Formula series. He lived for it, bled for it. He never imagined achieving his dream would bring a ghost from his past back into his life. He never imagined she'd be the lead singer of one of the world's biggest bands either.
When a chance meeting at a charity event thrusts Marissa back into Grady's life, nothing is off limits in Hollywood. Not their pasts, or the scandals created by those who wish to tear them apart.
Delilah Frost's Dust is a gripping, emotionally charged, sexy and scandalous, second chance contemporary romance written in K. Bromberg's Driven Worlds project.
Jason
I'm not letting her go after this.
I left the love of my life when she needed me most. I thought I was saving the world, but instead I lost everything.
Now I need her.
My sister is missing and I'm suspect #1. Without Jules as my defense attorney, I would be locked in a cell instead of trying to save my sister. Once I find Ellie, I'm never letting either of them out of my sight.
There's no way I'm making that mistake again.
Jules
He's just like every other client.
The man I thought was the love of my life, ghosted me when I needed him most. I'd like to say he was the one that got away. But no. He's the bullet I dodged.
Now he needs me.
His sister is missing and he's being charged with her kidnapping. He thinks we can mend what he broke. But I can't trust him.
There's no way I'm making that mistake again.
♥♥♥♥♥♥♥
Escaping Conviction is a suspenseful, second chance romance with legal, military, and dark themes. It is the first in the Conviction series of interconnected standalones which have an overarching plot throughout the series, but no cliffhanger for the couple in this book.
**While Escaping Conviction has an HEA, this read is not for the faint of heart. The Conviction series should be read by mature readers only (18+) and contains sexually explicit scenes, along with descriptions of human trafficking, drugs, strong language, and physical and sexual violence. Reader discretion is advised.**
💗 AVAILABLE NOW 💗
I am meeting this woman for one reason and one reason only. And that officially makes her off-limits.
I want the one woman I cannot have. Again.
The second I lay eyes on Naomi Kent, I know I want her.
And not just for my duet, though her voice is so strikingly beautiful, it can make angels weep.
It's her mind, her passion, her perfect curvy body. Everything about her sets my blood on fire.
But here's the thing… I need her to get this song produced.
She needs me to help her regain the life she lost.
So, any chance at an us… Well, that's a no-go, right?
I don't want anything Gus Diamond has to offer me.
And that includes his gorgeous face and sexy-as-all-sin body. Well, maybe I do want those.
But this duet? Nope. Not a chance.
I gave up this life when my world shattered and my broken pieces were stomped all over in a very public way. So you can understand why the last thing I want is to relive all that.
But Gus has this way about him.
And before I know what's happening, I'm saying yes to things I know better than to say yes to.
Including him.
That is until my past decides to make an unexpected return. With one hell of an entrance.
CRAZY TO LOVE YOU is a sexy, fun, and emotional forbidden romance with all the feels! It can be read as a standalone.
💗 AVAILABLE NOW 💗
Hailey Elwood always knew three things: she wanted to be a writer, she didn't want to run her family diner, and she was madly and unconditionally in love with Caiden Anderson.
When Hailey came to the conclusion that her family would never understand her dream to write, she decided to take her future into her own hands, but what she didn't expect was Caiden's ultimatum.
Falling in love with Caiden was easy. Saying goodbye to him was not.
Five years later, Hailey's debut novel becomes an international bestseller, skyrocketing her to fame, but when her mother passes away, she's forced to return to her hometown to confront the memories and the man that shaped her first book. She'll argue it's fiction, but Caiden knows better.
Hailey wasn't the only one who was left battered and bruised, and Caiden makes it a point to make her accountable chapter by chapter.
Now with her publisher suddenly pushing her for a sequel, she isn't sure how to write it when her future is still unwritten.
ღ♡ AVAILABLE NOW ♡ღ
Darby
I'm here.
Back in the same town I ran from years ago and the man I left behind.
Pierce Kendrick, the man I've never stopped loving.
The day he walked up to me with his cocky smile, everything changed.
Now, I don't recognize the cold, harsh, bitter man that stands in his place.
It's time Pierce knows why I left, and the secrets that drove me away.
Nothing could prepare me for what happens next.
The man I loved reappears. This time, he's a powerhouse, determined to get back what we lost.
Can it be that simple?
Pierce
She's home.
Darby Graham, the woman who ruined me, has returned. She rolls back into town, stirring up memories and feelings that I buried long ago.
One look at her and I know she's been hiding something. What I don't expect is for the truth to rock my world. For a second time in my life, I'm helpless against the power Darby holds over me.
She's mine.
Her resistance fuels my determination.
My insistence drives her wild.
She says we're impossible.
I say she's wrong.
And I'm going to prove it.
Darby Graham thinks I'm crazy.
She's about to see how crazy things can be.
💗 NEW RELEASE / REVIEW / $100 GIVEAWAY 💗
A best friends-to-lovers, stand-alone romance from New York Times Bestselling Author, A.L. Jackson . . .
Evan Bryant wasn't your typical hero.
But he was mine.
Broken by the worlds' standards, he was still the strongest boy I would ever know.
My best friend. The boy I'd given everything to. My heart, my body, and the promise of forever.
The day I'd needed him most, he walked away.
He left me shattered and questioning the love I'd thought we'd shared.
Three years later, I wasn't prepared for him to return to Gingham Lakes.
It wouldn't have mattered if he wasn't the most beautiful man I'd ever seen.
My fingers still would have ached to caress his skin.
My body still would have begged to get lost in his touch.
And my heart . . . it would have always sung his name.
But time changes things. With it, secrets that could ruin everything.
Can we find a way to love again, or have the fears of our past stolen the hope of our forever . . .
✦ #BlogTour ✦ #Review ✦ #Excerpt ✦ #GuestPost
✦ #Giveaway ($25.00 Amazon Gift Card & eBook) ✦
A love story will be rewritten in this heartfelt romance from New York Times bestselling author Jennifer Probst.
Ophelia Bishop was a lovestruck teenage girl when she and Kyle Kimpton chased their dreams to Hollywood. Kyle's dreams came true. Ophelia's did not. When Kyle chose his career over their relationship, Ophelia returned home to rural New York to run the family's B & B—wiser, and more guarded against foolish fantasies. Now Kyle has come crashing back into her life, and all her defenses are down.
Kyle can't think of a better place to write his latest screenplay than his hometown. After all, that was where he met the heart of his inspiration—his first love. He knows the damage he's caused Ophelia, and he wants a chance to mend their relationship. If anyone can prove to Ophelia that happy ever afters aren't only for the movies, it should be him.
As much as Ophelia's changed, she still has feelings for Kyle. But her heart has been broken before, and she knows that Kyle could run back to Hollywood at any time. She gave up her dreams once, but maybe she can dare to change her own love story…one last time.
✦ #BlogTour ✦ #Excerpt ✦ #Playlist ✦ #Review ✦ #Giveaway ($25.00 Gift Card, Paperback & Swag)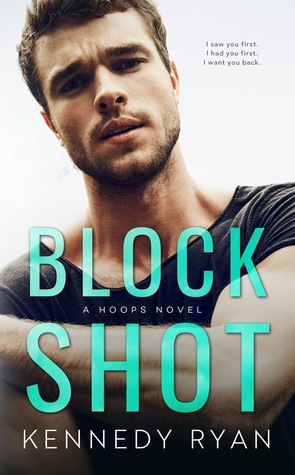 A STANDALONE second chance, enemies-to-lovers romance set in the cutthroat world of sports management.
They're two sharks in a fish tank . . .
JARED
If I had a dollar for every time Banner Morales made my heart skip a beat...
The heart everyone assumes is frozen over.
Her anger is...arousing.
Every glare from those fire-spitting eyes, every time she grits her teeth, gets me...well, you know.
If I had a dollar for every time she's put me in my place, I'd be an even richer man.
I'm a successful sports agent because I assume "no" means you'll think about it.
I'm sure what you meant to say is "Coming right up."
They say even rich men don't always get what they want, but those men don't know how to play the game. The trick is to keep them guessing.
Take Banner. She assumes she's winning, but this game?
She doesn't even know how to play.
BANNER
If I had a dollar for every time Jared Foster broke my heart, I'd have exactly one dollar.
One night. One epic fail. One dollar...and I'm out.
I've moved on.
I've found success in a field ruled by men.
Anything they can do, I have done better.
They can keep the field while I call the shots, blocking them when I have to.
And Jared has the nerve to think he gets a second chance?
Boy, please. Go sit down. Have several seats.
I'll just be over here ignoring the man carved from my fantasies with a lust-tipped chisel.
Oh, I didn't say the struggle wasn't real.
But I've got that one dollar, and Jared won't have me.
✦ #NewRelease ✦ #Review ✦ #Giveaway (Signed Bundle + Exclusive Swag)
My daddy warned me never to fall for a boy like Jace Jacobs...
The second I saw him walk through the door, I knew he was trouble.
A gorgeous rebel with a bad attitude and a huge chip on his shoulder.
My heart warned me. I didn't listen. I saw something protective and good beneath the fierce, tough exterior.
I fell hard and fast.
He promised we'd be together forever, and then left me with a broken heart.
Now, ten years later, Jace Jacobs is standing at my door.
Sexier than he's ever been.
Provocative and commanding.
Successful and powerful.
The man I always knew he would become.
But I promised myself I'd never lose my heart to him again.
Even time couldn't dim our chemistry. One glance of his intense eyes, and I become weak. One brush of his hand, and he brings me to my knees.
Little do I know, Jace holds the key to everything I've lost and everything that threatens my future.
Now he will either save me, or he will break me all over again . . .
More of You – a Confessions of the Heart second-chance, stand-alone romance