The List by Chantal Fernando
Genre:

Contemporary Romance
Release Date:

May 15, 2017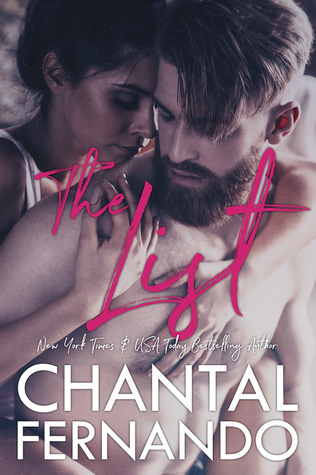 On a random night out with her girlfriends, Taye experiences something she hasn't before.

Instant attraction. Between vodkas and dance moves she probably shouldn't be doing in public, never mind on a podium, she meets him. She's never had a one night stand before, and to have one is on her list of things to experience in her life. Not only that, but the chemistry is off the charts. Decision made. She's going home with this man, and she's not going to regret it when she leaves him in the morning. Or at least that's what she thinks.
The List by Chantal Fernando Jamie's rating: 3.5 of 5 iScream Cones

I've read and loved some of Chantal Fernando's MC books, so I was excited to read something different from her and
As much as I wanted to love this book, I can't.
I loved the idea of the story, I just really didn't connect with these characters.
Taye is hard working independent woman who is out with friends and has a List she wants to work on and a one night stand is on it and Eli is happy to help.
I really didn't like Eli, he was so frustrating!
Where Taye was a caring and giving kind of person, Eli was selfish and all about himself.
I really wish I could've loved this book, but sadly I couldn't. It just wasn't for me.
I love Chantal Fernando and look forward to reading more of her books.
New York Times, Amazon & USA Today Bestselling Author Chantal Fernando is thirty years old and lives in Western Australia.

Lover of all things romance, Chantal is the author of the best selling books Dragon's Lair, Maybe This Time and many more.

When not reading, writing or daydreaming she can be found enjoying life with her three sons and family.

Chantal loves to hear from readers.
Hits: 7