Unexpected Love Story (Love Series, #2) by Natasha Madison
Title: Unexpected Love Story
Series: Love Series, #2
Author: Natasha Madison
Genre: Contemporary Romance
Publication Date: June 5 , 2018
When one man's death exposes a complex web of lies, three couples discover the true meaning of love, loss and redemption. 

Gabe 
I thought I had it all with the best medical practice in the state and the woman of my dreams. 
I wore a smile on my face every single day. 
I couldn't wait to watch her walk down the aisle and start our forever, except she never did. 
My runaway bride made me realize love isn't worth it. 

Crystal 
I was the strong one, they said, until two words brought me to my knees. 
It was a secret I didn't share with anyone. 
A secret that made me promise I'd never fall in love. 
I no longer wanted that white picket fence of every woman's dreams. 

Until the unthinkable happened. 

What happens when your dreams unexpectedly come true? 
This is the story of unexpected love.
Unexpected Love Story (Love Story, #2) by Natasha Madison

Jamie's rating: 5 of 5 iScream Cones

After reading book 1 in the Love series I couldn't wait to get my hands on Gabe and Crystal's story and omg was it ever worth the wait.

I love this couple, loved the chemistry, The arguing and most of all loved how they just fit together. I laughed, I cried and of course I loved!

Crystal is as independent as they come and she never plans to settle down. She gives up her job and moves to another state with her cousin to start over. When she starts her new job she was expecting Gabe. Loved Crystal, strong, sassy and fiercely independent.

Gabe wakes up after a one night stand to find her gone, what he wasn't expecting was to find out she was the new nurse at his clinic. Gabe has a huge chip on his shoulder thanks to a broken heart.

These two are insanely hot together, and will have you literally laughing out loud at their craziness. I can't say enough how much I loved this story. I would definitely recommend reading the first book before reading this one.

Another amazing read from an amazing author. I cannot wait for book 3!!
An enemies-to-lovers romance with epic chemistry, fantastic banter, and passion that practically explodes off the page. It's fun, feisty, sexy and beautifully heartfelt, and I loved every moment!

- Aj The escapist Book Blog

I finished this book in a couple hours, devouring every sentence, every page Natasha gifted the world with, until it was over and I was crying happy tears.

- Cait's Creatures

Unexpected Love was just that unexpected. The storyline at times has some heartbreaking moments for both characters that made you want to hug both of them.

-Melissa BookSmacked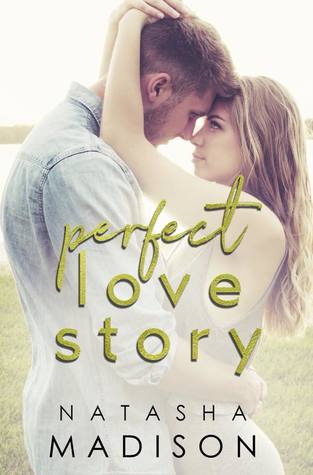 Coming July 10th 
When her nose isn't buried in a book, or her fingers flying across a keyboard writing, she's in the kitchen creating gourmet meals. You can find her, in four inch heels no less, in the car chauffeuring kids, or possibly with her husband scheduling his business trips. It's a good thing her characters do what she says, because even her Labrador doesn't listen to her...