✦ #BlogTour ✦ #Review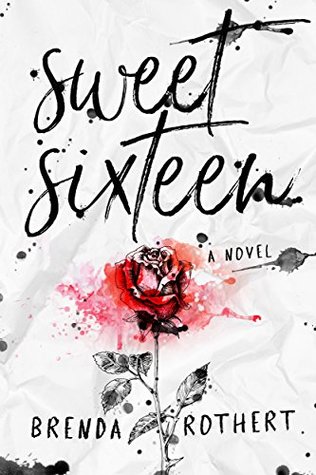 They say roses are the most beautiful…
Gin Fielding is counting the days until she escapes the small-town life of Roper, Missouri for college at NYU. She prefers to blend in, though she's far from invisible. But when she protects a younger student from a bully, the spotlight turns on her in ways she never imagined.
I say that every rose has its thorn…
The Friday night lights shine bright on Chase Matthews. Roper's golden boy, Chase can do no wrong, enjoying the small-town celebrity being the star quarterback brings. When Gin defends his little sister against a bully, he decides to lend her his star power and change her senior year in ways she never imagined.
But maybe the thorns are part of their beauty.
When Gin declines Chase's invitation to be part of the elite Sweet Sixteen, the repercussions turn both their lives upside down. But amidst the chaos, Gin and Chase find solace in one another. Together, they confront the ugly truth— that sometimes glory has a dark side.
***Warning—Sweet Sixteen is an upper YA book with mature themes and is intended for readers 18+.
✦ #ReleaseTour ✦ #Review ✦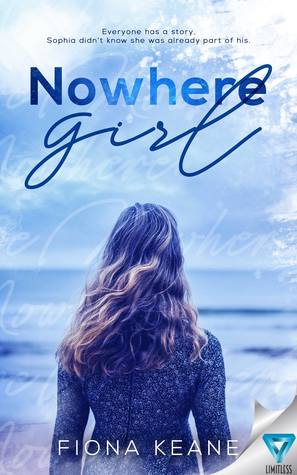 Sophia…
They thought sending me to this supposed tropical paradise would keep me safe. But there's no place safe for me now. Not when the memories won't leave me alone.
I didn't know what the universe had in store for me, but I definitely didn't expect Jameson Burke. People think he has more secrets than I do, but he showed me his true self—his smile, his thoughtfulness, his love.
I can't afford to fall so far, so deep. Not after what happened. I should run, but somehow my heart keeps coming back to him...
Jameson…
I had my own reasons to run. Little did I know the most important piece of my story started and ended with the quiet girl sitting next to me in seventh period.
Sophia Reid's shy smile brought my soul out of hiding. Through her, I learned what starting over really means.
But if I give in to this love, I'll put us both in danger.
For a short time, I was whole again, but what they say is right. The old me is dead, and the new one will never know love again.
✦ #ReleaseBoost ✦ #Review ✦ #FreeKU
✦
99¢ Sale!
✦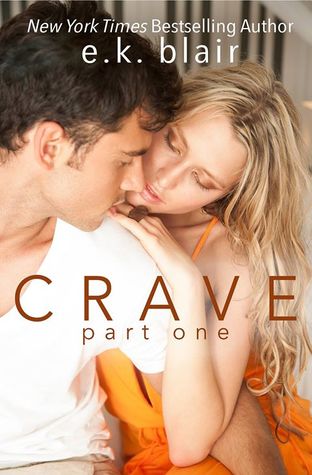 Kason and Adaline.
From the moment they met, they started to fall. Neither of them predicted just how far the drop would be, though.
Loving Adaline was all Kason had ever wanted to do. But layer by layer, he started to unravel, forcing Adaline to face an addiction she never could've imagined.
This is what happens when one person loves beyond the craving and the other craves beyond the loving.
✦ #BlogTour ✦ #Excerpt ✦ #Review ✦ #BookTrailer ✦ #Giveaway (Scented Candle & Root Beer Balm) ✦
Devastated by the death of her grandfather, six-year-old Kelly Rodgers barely manages to cope with the profound loss. Already facing issues at school, she finds herself spiraling deeper into despair, when a fateful interaction through the fence in her backyard gives her hope. In the years following, Kelly realizes that life's tragedies can be dealt with through acceptance; until another series of agonizing events leaves her heart in pieces.
Finding herself thrown into new surroundings, Kelly embraces her life and resolves to never fall in love. That decision is easy to keep until her junior year when she is drawn by an unavoidable attraction to the new guy, tormented James Delaney. The moment he looks up at her and smiles, her body betrays her. And he notices. She is determined to avoid him, but soon Kelly is forced to face the inevitable truth: She doesn't want to avoid James... and he won't let her.
Even though tragedy always follows love.
--
Due to critical subject matter recommended for Ages 17+
✦ #ReviewBlitz ✦ #Excerpt ✦ #BookTrailer ✦
Being young is all about the experiences: the first time you skip school, the first time you fall in love…the first time someone holds a gun to your head.
After being held hostage during a robbery at the local convenience store, seventeen-year-old Edie finds her attitude about life shattered. Unwilling to put up with the snobbery and bullying at her private school, she enrolls at the local public high school, crossing paths with John. The boy who risked his life to save hers.
While Edie's beginning to run wild, however, John's just starting to settle down. After years of partying and dealing drugs with his older brother, he's going straight—getting to class on time, and thinking about the future.
An unlikely bond grows between the two as John keeps Edie out of trouble and helps her broaden her horizons. But when he helps her out with another first—losing her virginity—their friendship gets complicated.
Meanwhile, Edie and John are pulled back into the dangerous world they narrowly escaped. They were lucky to survive the first time, but this time they have more to lose—each other.